3M Under Fire In Belgium Over Company's Handling of PFAS Pollution
By Jennifer Bjorhus | Star Tribune | September 14, 2021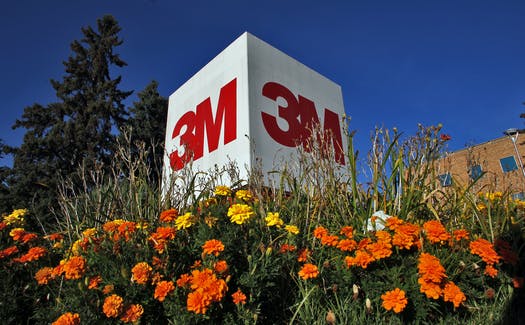 Read the full article by Jennifer Bjorhus (Star Tribune)
"It's déjà vu for some Minnesotans: 'Forever chemicals' are polluting the soil and water near a 3M Co. plant.
But this time the 3M plant is in Belgium, where an escalating dispute over the company's handling of soil and water contamination underscores the global dimensions of the PFAS crisis — and threatens to land 3M in court yet again.
The struggle has unfolded across the front page of the Brussels Times. Meanwhile, an edited video clip from the Dutch-language Flemish public broadcasting network VRT showing 3M executives unable to answer the questions of Flemish lawmakers at a Sept. 3 investigative hearing has circulated around social media in Belgium.
The 3M plant is in Zwijndrecht, near the port city of Antwerp. It's one of five PFAS manufacturing sites 3M has around the world: Cottage Grove, Decatur, Ala., Cordova, Ill., Zwijndrecht and Gendorf, Germany. 3M said it manufactured PFOS, one of the original PFAS, in Zwijndrecht from 1976-2002.
In the latest move, environmental officials of Flanders, the government region where the 3M plant sits, served both 3M's Belgium subsidiary and Maplewood-based parent 3M Co. with a 'default notice.'
The notice essentially warns 3M that Flanders deems the company to be violating its environmental regulations, and demands that 3M engage with its regulators to discuss remediation, abatement and the creation of a fund to pay for environmental damages and potential health damages.
'The ministry wants action' said Esther Berezofsky, a partner with the U.S. law firm Motley Rice who was hired by the Flemish government. 'They [3M] have consistently downplayed both the environmental impact as well as the health risks associated with these chemicals.'"…
This content provided by the PFAS Project.
Location:
Topics: