At least 12 military bases contaminating water supply with toxic PFAS
By Tom Perkins | The Guardian | June 6, 2022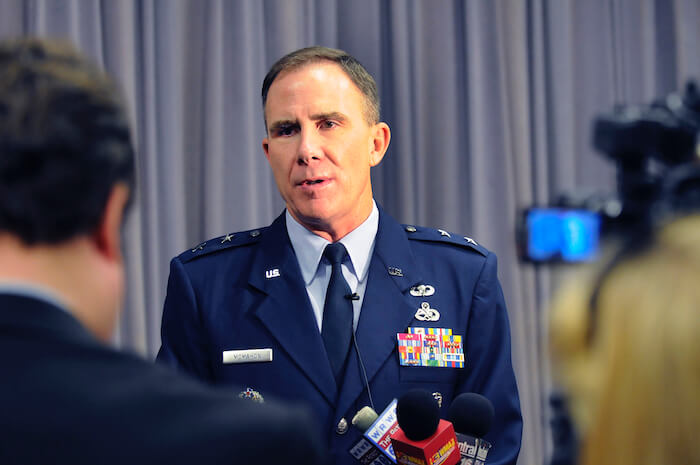 Read the full article by Tom Perkins (The Guardian)
"Dangerous levels of toxic PFAS are contaminating water supplies in areas around at least 12 military bases, new Department of Defense testing has revealed, drawing concern from public health advocates that the DoD is not doing enough to protect the public.
The data released this week by the military shows levels for five kinds of PFAS compounds at what Scott Faber, vice-president of government affairs for Environmental Working Group, characterized as "extremely high" levels, and he said they present a health threat to residents living nearby.
"You can only hope now that people know and are finding alternative sources of water because those are shockingly high levels of PFAS," he added.
PFAS, or per- and polyfluoroalkyl substances, are a class of about 9,000 chemicals used across dozens of industries to make products resistant to water, stains and heat. Though the compounds are highly effective, they are also linked to cancer, kidney disease, birth defects, decreased immunity, liver problems and a range of other serious diseases.
They are called "forever chemicals" due to their longevity in the environment."
Topics: