City of Anaheim, Brown and Caldwell to partner on PFAS removal project
By WFM Staff | Water Finance & Management | September 10, 2020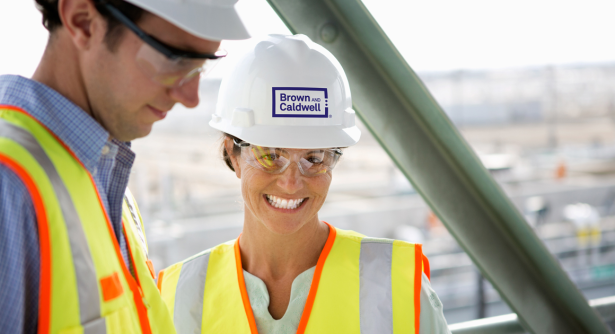 Read the full article by the WFM Staff (Water Finance & Management)
"The City of Anaheim, California, has enlisted Brown and Caldwell to provide owner advisory services for the design-build delivery of multiple groundwater treatment plants. The new facilities will play a key role in Anaheim's compliance with recent state Per- and polyfluoroalkyl substances (PFAS) regulations and ensure water supplies continue to meet state and federal quality standards.
Following the nation's largest PFAS pilot program undertaken by the Orange County Water District to identify a local remedy to remove trace amounts of the manmade chemicals from groundwater, Anaheim is installing multiple groundwater treatment plants to eliminate PFAS from local groundwater supplies. The heat and water-resistant chemical properties of PFAS make them difficult to remove through chemical and biological processes in conventional water and wastewater treatment, therefore new, technologically advanced plants are required. The total construction budget of the groundwater treatment plants program is $80 million to $100 million, delivered in three phases, and three design-build projects, over five years.
Earlier this year, Orange County water agencies took more than 40 drinking water wells in north and central Orange County out of service, temporarily resulting in increased reliance on costlier water supplies imported from Northern California and the Colorado River. Long-term, county water agencies are constructing new treatment facilities to remove PFAS from drinking water wells and provide a local supply as explained by Anaheim Public Utilities Assistant General Manager Michael Moore:
'This is an important project for Anaheim to alleviate our reliance on imported water supplies. With many of our wells shut down, we are developing groundwater treatment options to be able to use affordable, safe, and dependable local groundwater for the long-term benefit of customers.'
As owner advisor, Brown and Caldwell will assist Anaheim in the planning, procurement, and construction of the groundwater treatment plants. The firm's responsibilities include procurement planning, project technical requirements definition, evaluating the best available delivery method, procurement support to identify and select design-build entities, and construction oversight…"
This content provided by the PFAS Project.
Location:
Topics: