Communities of color disproportionately exposed to PFAS pollution in drinking water
By Harvard T.H. Chan School of Public Health | Phys.org | May 15, 2023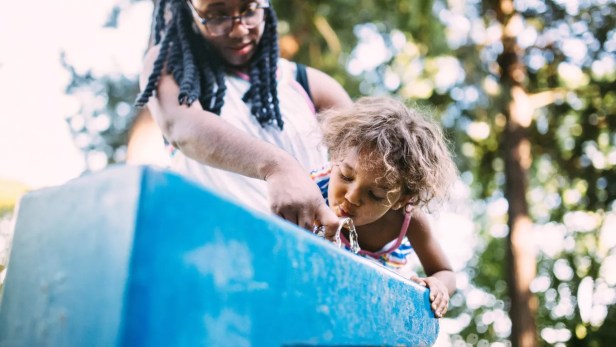 Read the full article by Harvard T.H. Chan School of Public Health (Phys.org)
"People who live in communities with higher proportions of Black and Hispanic/Latino residents are more likely to be exposed to harmful levels of per- and polyfluoroalkyl substances (PFAS) in their water supplies than people living in other communities, according to a new study led by researchers from Harvard T.H. Chan School of Public Health. The researchers link this finding to the disproportionate siting of sources of PFAS pollution—such as major manufacturers, airports, military bases, wastewater treatment plants, and landfills—near watersheds serving these communities.
The study will be published online May 15, 2023, in Environmental Science & Technology.
In March, the EPA proposed the first-ever national drinking water regulation for six PFAS, which it anticipates finalizing by the end of 2023. The regulation would establish maximum contaminant levels of two PFAS compounds, PFOA and PFOS, at 4 parts per trillion (4 ng/L) and limit the other four. The public comment period ends on May 30."
This content provided by the PFAS Project.
Topics: