Families urged to join groundbreaking PFAS health studies at Pease Tradeport
By Annie Ropeik | NHPR | March 19, 2021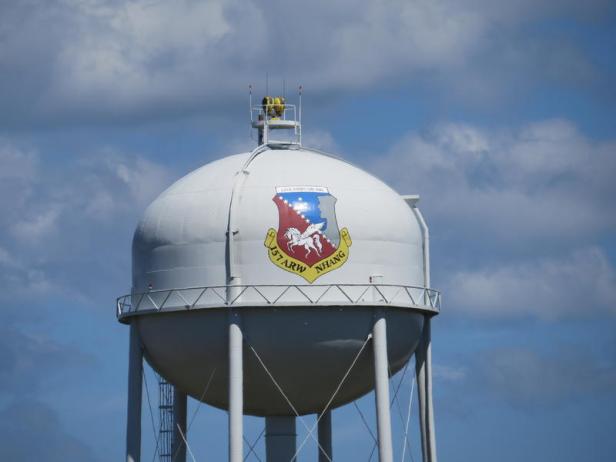 Read the full article by Annie Ropeik (NHPR)
"At the former Pease Air Base in Portsmouth, scientists are resuming a pair of pioneering research studies on chemical contamination in drinking water. It could provide some of the best evidence to date of risks posed by the industrial compounds known as PFAS.
But despite more than a year of effort, organizers say they're having trouble recruiting enough families to join, which could hamper efforts to treat a growing public health crisis.
The PFAS contamination at Pease has been the focus of Andrea Amico's life since 2014. Her husband worked at Pease, and their two young kids were in day care there. They all drank water that exposed them to PFAS, which is linked to a lot of health problems.
'I can't even begin to describe to you what a horrible feeling that is — like, something that happened to them as babies and toddlers could have lifelong impacts to them and to any future children they may have,' Amico said. 'And that just is such a terrible feeling as a mom.'
Amico has testified about her family's experience to Congress and pushed for more response in countless meetings and protests. But for six years, she didn't tell her kids any more about what happened to them. All they knew was that their mom was a clean water advocate.
That changed last summer. Amico told her kids – now 7 and 10 – the full story before she enrolled them in the ongoing federal health study at Pease.
'I think kids can handle more than we think they can,' she said. 'Just such a huge relief that I can talk openly about it with them now. And they have both participated in the Pease study and [it] feels good that they know why they participated and what it's for.'
This study is one of two that are now ramping back up at Pease after delays due to the pandemic. The one the Amicos joined is led by the Agency for Toxic Substances and Disease Registry under the Centers for Disease Control. It's a trial run for seven similar studies at PFAS-contaminated sites around the country.
Senior ATSDR epidemiologist and principal investigator Frank Bové said his study focuses on kids and adults who drank the water at Pease between 2004 and 2014. Click here to find out how to join the CDC study..."
This content provided by the PFAS Project.
Location:
Topics: