Federal bill tackles toxic PFAS chemicals ground water but food packaging still a concern
By Connie Thompson | Komo News | December 19, 2019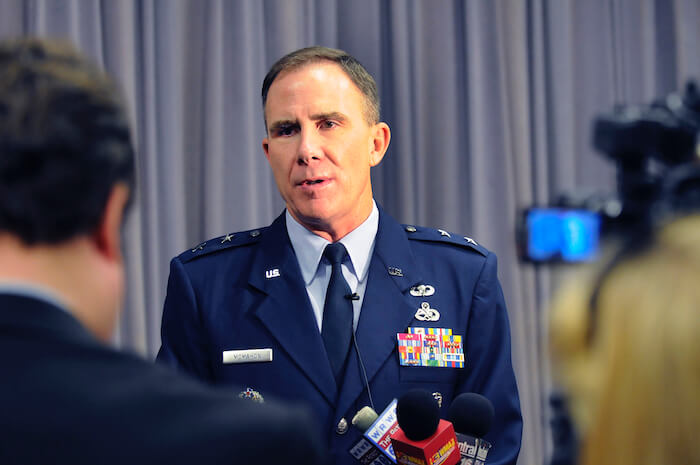 Read the full article by Connie Thompson (Komo News)
"A new defense bill approved by Congress this week will help reduce contamination from chemicals in the water that a lot of us drink every day.
It's called the National Defense Authorization Act. The NDAA just passed out of the Senate Wednesday and the president is expected to sign it into law by the end of the year.
The man-made chemicals have been used in fire fighting foam for decades on military bases across the country. Many municipal and airport firefighters also use them.
But as effective as they are at putting out fires, PFAS -- short for Per and Polyfluoroalkyl substances -- never break down. They end up in our water systems, and accumulate in water, fish, soil, and even in many drinking water systems.
Under the new bill, the military will phase out the use of PFAS over three years. Biophysical Chemist Arlene Blum, executive director of the Green Science Policy Institute, says it's a big first step.
"The Armed Forces Committee was able to affect an amazing change, where we sent from PFAS being required in all firefighting foam, whether it was needed or not, to PFAS not being allowed in any firefighting foam in three years. And that's huge," said Blum, who predicts the used of PFAS will go way down as municipal and airport fire fighting operations follow the military's lead.
Blum says the final bill also calls for nationwide testing of all drinking water supplies in the country, not just districts servicing more than 10,000 people. That increases the ability for people in all communities to obtain more information about the levels of PFAS chemicals in their drinking water.
While they applaud the PFAS provisions in the NDAA, many consumer advocates are critical that key provisions that would have done even more to protect consumers were removed from the bill prior to the Senate vote, including federal drinking water standards for PFAS chemicals, and giving the EPA power to order cleanups at PFAS-contaminated sites.
While most of the legislation deals with things like foreign relations and military funding, a key provision reduces the use of certain toxic chemicals know as "PFAS," which the military uses to fight fires."
This content provided by the PFAS Project.
Location:
Topics: