Firefighters and supporters are pushing hard for PFAS-free turnout gear
By Will Atwater | NC Health News | September 15, 2022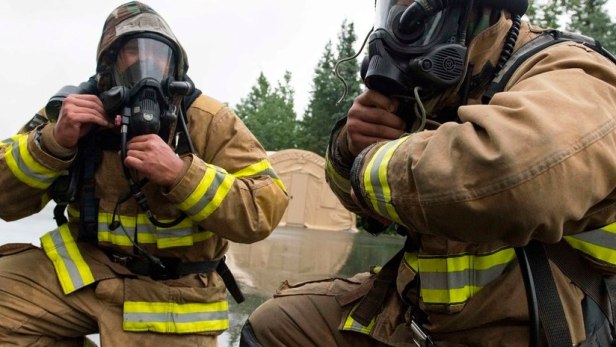 Read the full article by Will Atwater (NC Health News)
"Firefighting is an occupation that comes with inherent risks.
In addition to the physical demands, there are also health risks associated with the job. For instance, the rate at which firefighters develop cancer outpaces the general population by 9 percent, and their risk of dying from cancer is 14 percent higher, according to a study published by the National Institute for Occupational Safety and Health (NIOSH).
It turns out, though, that some of the equipment used to keep firefighters safe also puts them at risk.
Firefighters rely on turnout gear and other personal protective equipment, such as a breathing apparatus, to keep them safe when battling flames, high temperatures, smoke and other elements associated with firefighting.
Firefighting turnout gear is manufactured with fluorine, one of the compounds that makes the gear heat-resistant and waterproof. When fluorine is combined with carbon compounds the union creates 'forever chemicals.'
These chemicals pose environmental and human health risks. They're the same chemicals that have been found to be fouling the Cape Fear River basin and have been implicated in tainted water at the Marine's Camp Lejeune in Onslow County." …
This content provided by the PFAS Project.
Topics: