Firefighters Blast Decision to Allow Toxic PFAS Chemicals to Stay in Their Gear
By Eve Zuckoff | WGBH | September 15, 2021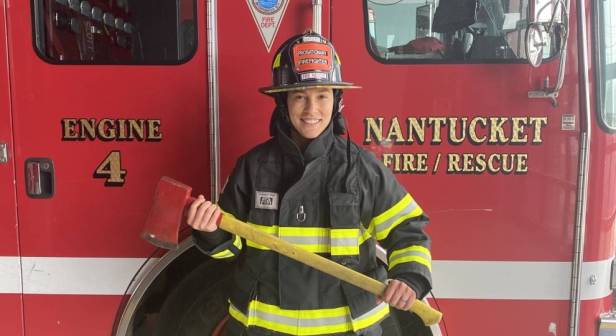 Read the full article by Eve Zuckoff (WGBH)
"Firefighters across the region are decrying a decision by a Quincy-based association that sets national fire safety standards to allow the continued use of toxic 'forever chemicals' called PFAS in the manufacture of protective gear.
The decision, announced by the National Fire Protection Association on the eve of September 11th memorials, will mean that cancer-causing chemicals will remain virtually required in firefighting gear, exposing firefighters to PFAS through occupational hazards and their gear indefinitely. PFAS have been linked to kidney, testicular, prostate, breast, liver, and ovarian cancers, among other diseases. Studies show firefighters generally have higher levels of PFAS in their blood than the general public.
'Every every firehouse in Massachusetts, across the country, and really across the world has been touched by cancer and we're really seeing younger and younger firefighters being diagnosed with all sorts of cancer and some of them very rare cancers,' said Nantucket Deputy Fire chief Sean Mitchell. 'But the one thing that we would like to have control of is what we are exposing ourselves to every day. And when we expose ourselves to our turnout gear, and it's full of these PFAS chemicals which are likely harming firefighters, and I think we've seen firefighters stand up and say we don't want that anymore.'"
Firefighters and anti-PFAS groups asked the association's Standards Council to stop requiring the middle layer in their turnout gear, known as the moisture barrier, to withstand 40 hours of continuous UV light. Passing that test essentially requires the use of textiles containing PFAS.
'Firefighters, we take this job and we know there are risks. … And a lot of our work is sort of designed around how to reduce those risks," Mitchell said. "But this is one that we really are unable to reduce or eliminate because of the way the standard is written.'"…
This content provided by the PFAS Project.
Location:
Topics: