GenX protest at plant near Fayetteville on Oct. 26
By Paul Woolverton | Fayetteville Observer | October 22, 2019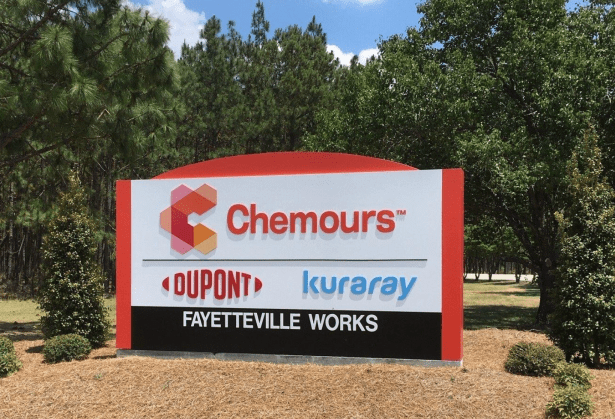 Read full article by Paul Woolverton (Fayetteville Observer)
"People angry about the GenX chemical contamination of water supplies south of Fayetteville plan to hold a protest at the Chemours Co. chemical plant near the Cumberland-Bladen County line on Oct. 26…
The protest is on a Saturday and is to run from 11:30 a.m. to 1:30 p.m. in front of the Chemours Fayetteville Works sign on County Line Road at N.C. 87. It will include members of the Tuscarora tribe, Markesino said.
It's being put on by two organizations, according to a Facebook announcement. These are Gray's Creek Residents United Against PFAS In Our Wells and Rivers group and the North Carolina Stops Gen-X In Our Water nonprofit organization. Markesino is president of the N.C. Stops Gen-X organization. Gray's Creek is in southern Cumberland County near the Chemours plant.
The protesters are upset because per- and polyfluoroalkyl substances, known as PFAS, and in particular a PFAS chemical called GenX, have been found in the Cape Fear River downstream of the Chemours plant and in drinking water wells near the plant. This affected about 250,000 people downstream of the plant who rely on the Cape Fear River for drinking water, including Wilmington…
Chemours says it is spending $100 million at the plant to install equipment that will reduce airborne emissions of PFAS chemicals by 99 percent. The machinery is due to be operational by Dec. 31, North Carolina Health News reported."
This content provided by the PFAS Project.
Location:
Topics: