Gillibrand joins letter urging management of dangerous fire suppressant chemicals that contaminated Fort Drum
By Alex Gault | NNY 360 | October 14, 2020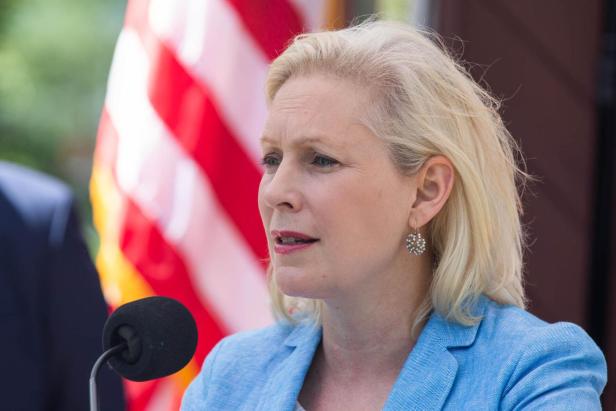 Read the full article by Alex Gault (NNY 360)
"U.S. Sen. Kirsten E. Gillibrand, D-N.Y., is pressing the Senate and House Armed Services Committees to maintain provisions that manage the military's use of dangerous chemicals found in some types of firefighting foam during their conference negotiations of this year's National Defense Authorization Act.
Sen. Gillibrand joined with 20 other senators to sign a letter, authored by Sen. Jeanne Shaheen, D-N.H., sent to the two committees' leadership Oct. 7. The letter details how per- and polyfluoroalkyl substances have become a major contaminant in drinking water sources for more than 650 American military bases across the world.
The compounds are found most frequently in aqueous firefighting foam, which is a substance used by military and civilian airports and airfields to suppress fires from jet fuel spills.
Fort Drum is one of the military bases where high levels of toxic PFAS were found in the water table. In September of last year, the Environmental Working Group obtained Army reports indicating that 90 Army bases across the nation had concerning levels of the chemicals in their water table.
At the time, Julie Halpin, a Fort Drum public affairs official, told WWNY-TV, also known as 7 News, that the high levels came from groundwater testing wells around the post, and the base's levels are well below the federal government's 70 nanogram-per-liter threshold…"
This content provided by the PFAS Project.
Location:
Topics: