Guest opinion: How to expedite PFAS contamination cleanup
By Brian Maguire | The Intelligencer | September 13, 2019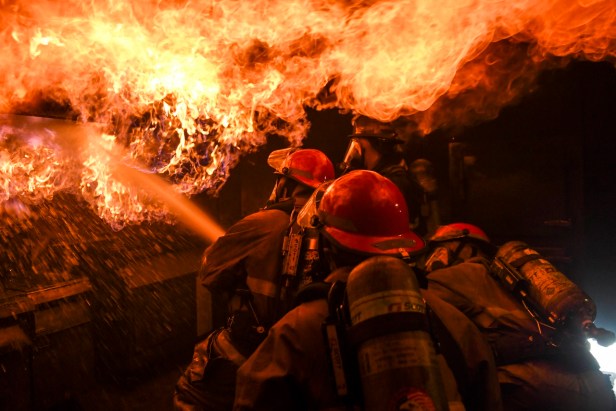 Read the full article by Brian Maguire (The Intelligencer)
"The Intelligencer's 'What's the delay?' coverage is the latest in a series of intelligent, well researched articles on the PFAS crisis.
This crisis has been 'on the surface' for five years, but The Intell has exposed documented knowledge of the problem by manufacturers and government agencies — Food and Drug Administration, Department of Environmental Protection and military — since 2001. One manufacturer was sued in 1999 — http://bit.ly/2lMUMfO.
For 13-15 years, we unwittingly drank, cooked with and bathed in contaminated water while nothing was done. Over the next five years, very little has been done. A couple studies, a few blood tests, a few meetings and speeches, but nothing substantive has happened for 18-20 years!
My wife and I moved to Warrington in our early 30s. By our mid-50s we both had cancer, years before the PFAS crisis became public knowledge. Were our cancers caused by years of PFAS contamination?
According to the military, we don't have enough 'science' yet to know for sure. At the rate we're going, we'll probably be long gone before that science exists. We need change now. Sunday's article suggests the EPA has power to exercise authority but is reluctant to do so fearing a negative court case outcome might set future precedent…
There currently are no government PFAS standards, leaving the government to create standards with which to comply — the fox watching the henhouse. Creating such standards while knowing contamination exists will obligate the government to act.
There are 14 generals and admirals in the Joint Chiefs of Staff who run the military. There are approximately eight chemical manufacturers who made billions selling them. These chemical companies have large, highly capable, well-funded laboratories.
Each one has a CEO who can prioritize the activities of those laboratories to focus on neutralization and cleanup technology.
Current EPA leader Andrew Wheeler could, if he chooses, cut through the red tape within the EPA to develop and implement a logical time-constrained strategy to bring this endless decision cycle to a rapid conclusion. My seven-point proposal:
Confine the above personnel to base housing at Willow Grove-Naval Air Station, or WG-NAS. Base Realignment and Closure for U.S. military bases, or BRAC, created ample base housing vacancies at WG-NAS. Already government-owned housing, the cost should be minimal.
Charge them with creating PFAS standards and developing a plan of action for cleanup.
Keep them confined to quarters until this is achieved and implemented.
Make them drink, cook with and bathe in water from WG-NAS wells. No bottled water allowed.
Feed them locally sourced meat, fish, fruit and vegetables that are subject to the PFAS contaminated storm water runoff from WG-NAS.
Test their blood PFAS levels monthly and send them the results.
Tell all the politicians from both parties that are making public speeches about this terrible crisis and how slow the government is to act, that instead they should be making those speeches on the floors of the House and Senate. And if we don't see actual and effective PFAS legislation in Congress soon, they will be confined to WG-NAS, too…
I bet we'd have their technical proposals for PFAS cleanup and EPA legislation for PFAS standards and regulations limiting use on the table in about six months."
This content provided by the PFAS Project.
Location:
Topics: