House plans to take up sweeping new PFAS bill with waste implications
By E.A. Crunden | Industry Dive | January 7, 2020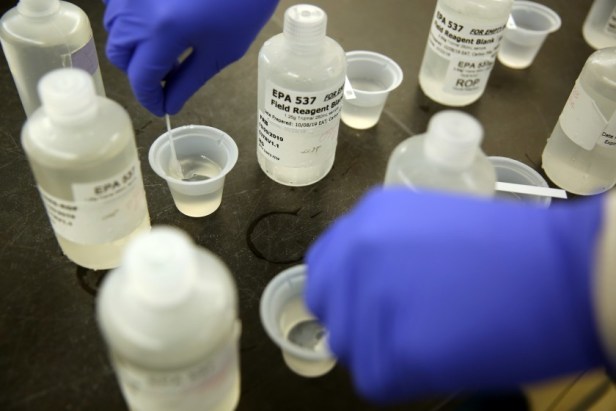 Read the full article by E.A. Crunden (Industry Dive)
"Dive Brief:
The U.S. House of Representatives is set to take up a bill (H.R. 535) this week that would nationally regulate at least some per- and polyfluoruoalkyl substances (PFAS). Among other significant components, the PFAS Action Act of 2019 would require the U.S. EPA to establish destruction and disposal guidance for a range of materials, including landfill leachate, biosolids, and "solid, liquid, or gas waste streams" from facilities that manufacture or use PFAS.
It is likely the bill — which is set for a committee hearing on Tuesday afternoon — will see markups reducing impacts to chemical companies. The GOP-controlled Senate has also shown no interest in taking up the legislation. But disclosures show the waste industry's largest companies are lobbying on PFAS and trade groups have signaled the issue will be an important one in 2020.
While some waste companies have been wary of PFAS legislation, others are open to the potential upside. Bill Fahey, a senior vice president with Veolia North America, told Waste Dive in a statement that regulations could create "an interesting and challenging opportunity in the hazardous waste space…
Dive Insight:
Rep. Debbie Dingell (D-Mich.) originally introduced H.R. 535 in January 2019, seeking to declare PFAS as hazardous substances under Superfund law. The new iteration includes 11 other pieces of legislation following a review by the Energy and Commerce Committee late last year. Language requiring EPA to promulgate regulations for the disposal of PFAS-laden materials like firefighting foam is now included, mirroring themes from the PFAS Waste Incineration Ban of 2019 introduced last May by Rep. Ro Khanna (D-Calif.).
PFOA and PFOS, two of the most notorious PFAS, are the main target of H.R. 535. PFAS are likely in all landfills given their presence in the waste stream, but it still remains unclear just how Superfund designation might impact those sites. Melanie Benesh, a legislative attorney with the Environmental Working Group, told Waste Dive that Superfund cleanup processes are typically slow and it is hard to predict how regulations might play out…
The new bill follows a decline in momentum for other national efforts. In a blow for environment and health groups, key PFAS provisions were stripped from a must-pass defense spending bill at the end of last year. That last-minute move coincided with mounting pressure on EPA to regulate PFAS, including setting a maximum contaminant level for drinking water. The agency had said it would decide whether to regulate PFOA and PFOS by the end of 2019, but missed its own deadline…"
This content provided by the PFAS Project.
Location:
Topics: