JH Airport to decide on airfield striper, environmental concerns over foam firefighting
Buckrail | June 1, 2020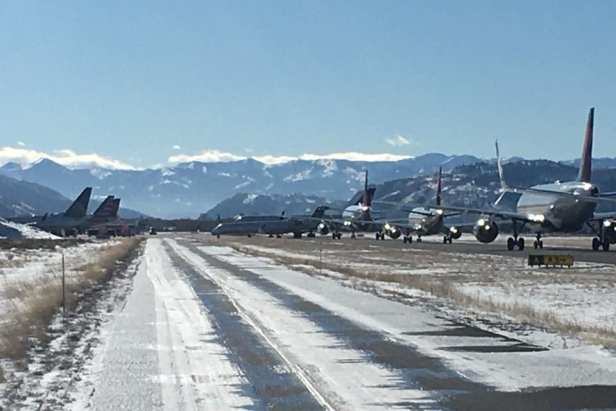 Read the full article at Buckrail
"JACKSON, Wyo. — The Jackson Hole Airport Board will hold a special meeting on Tuesday, June 2, at 4:30 p.m. Members of the public who want to participate may find information online regarding the agenda.
Items on the agenda are a contract for airfield striping and an amendment to the work scope for Mead & Hunt, the JH Airport's environmental consultant.
The airfield striping project would refresh all the markings on the airside of the airport. Refreshing the markings is a required safety project, and if approved, the airport will work with the contractor to finish the painting by late June, weather permitting.
The board will also discuss an amendment to its contract for environmental consulting with Mead & Hunt. All airports throughout the country must use Aqueous Film Forming Foam (AFFF) for aircraft firefighting. The FAA requires that the AFFF used on airports contain perfluoroalkyl substances (PFAS), which give the firefighting foam stability and allow any fires to be secured for extended periods against reignition. PFAS materials are found in many items such as nonstick cookware, pizza boxes, water-resistant fabrics, and even some brands of dental floss.
PFAS is not classified as a hazardous or toxic substance, by either the EPA or the Wyoming DEQ. Nonetheless, recent studies have found that prolonged exposure to PFAS could pose health risks, and EPA has adopted a lifetime health advisory limit of 70 parts per trillion for drinking water.
The airport has therefore voluntarily tested 14 wells on the airport for traces of PFAS. Of these, PFAS was detected in two monitoring wells above the EPA lifetime advisory limit, but no domestic water wells tested were found to have levels above that limit…"
This content provided by the PFAS Project.
Location:
Topics: