Lowe's bans toxic PFAS chemicals in residential carpets and rugs it sells
By Jamie Nolan | Safer Chemicals, Healthy Families | October 30, 2019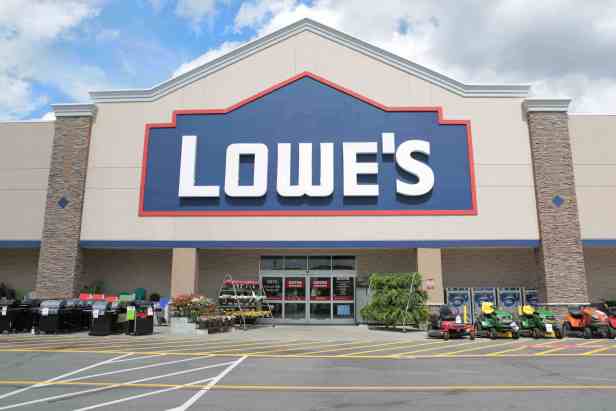 Read full article by Jamie Nolan (Safer Chemicals, Healthy Families)
"WASHINGTON, D.C. – Today Lowe's, North America's second-largest home improvement retailer, announced that it will phase out the sale of all indoor residential carpets and rugs containing per- and polyfluoroalkyl substances (PFAS). The company stated: "All indoor residential carpet and rugs purchased by Lowe's will be free of PFAS chemicals by January 2020." The company also disclosed new restrictions on phthalates and other toxic chemicals in wall-to-wall carpet, paint, and fiberglass insulation. Lowe's has more than 2,200 home improvement stores in the U.S. and Canada…
An Ecology Center report released in December 2018 found PFAS in half of all carpet samples tested (6 out of 12). PFAS are extremely persistent in the environment, and some of them build up in people and animals. They migrate out of consumer products into household dust and air, are released by industries, and contaminate drinking water and food. Once they are in our bodies, they stick around—with half-lives in people of up to eight years. Exposure to these compounds has been linked to a number of health concerns including cancer, hormone disruption, harm to the immune system, and liver, kidney, reproductive, and developmental toxicity.
Lowe's is the latest retailer to announce a policy commitment to reduce toxic PFAS chemicals in consumer products. In September, The Home Depot announced it was phasing out the sale of all carpets and rugs containing PFAS and Ahold Delhaize launched a new safer chemicals policy restricting PFAS and other chemicals in food packaging…
Lowe's' new policy commitment comes just three weeks before the release of the 2019 'Who's Minding the Store?' retailer report card, which benchmarks retailers on their safer chemicals policies and implementation programs. Lowe's earned a D in the 2018 report card, which was released before Lowe's published its safer chemicals policy last year."
This content provided by the PFAS Project.
Location:
Topics: