Neighbors want to know what Sauget incinerator is burning
Fairfield Citizen | November 28, 2020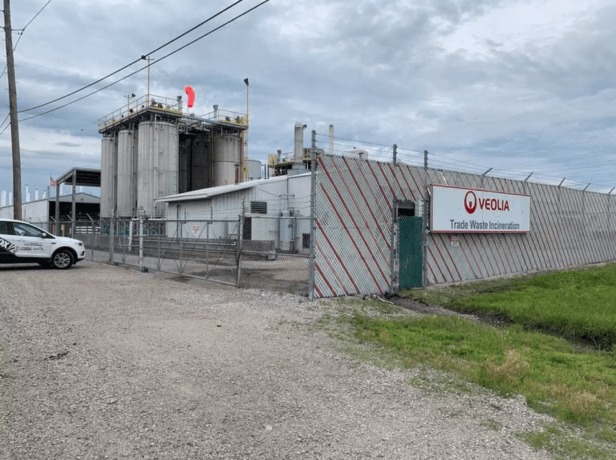 Read the full article (Fairfield Citizen)
"Mamie Cosey wants her great-grandchildren to play and exercise outside, but some days she can't let them, she said, because the fresh air isn't safe to breathe.
Cosey, 79, lives in East St. Louis, near the Veolia Environmental Services incinerator in Sauget. She explained on some days the stench from the plant is overwhelming.
'It's various odors depending on what they're cooking,' Cosey said. 'Sometimes it's rotten sewage. Sometimes it's like chemical smells. It's out of control.'
She's lived near the plant for nearly a decade, and the acrid smells are nothing new. But environmental activists in the metro east are concerned the incinerator could start burning something new: PFAS (per- and polyfluoroalkyl substances) firefighting foam.
The Veolia incinerator is listed as one of eight sites authorized by the U.S. Department of Defense to dispose of the substance, according to a lawsuit filed in February. The United Congregations of Metro East, the Sierra Club and other environmental organizationsare suingthe Department of Defense to block the disposal pending an environmental review.
So far, the incinerator in Sauget hasn't burned any PFAS firefighting foam from the Defense Department, said Cheryl Sommer, president of the United Congregations of Metro East. She said her organization received records in the spring showing the Sauget plant had not received any foam.
A spokesperson for Veolia Environmental Services said the plant does not have contracts with the Defense Department or other customers to dispose of PFAS at the Sauget facility.
Sommer said the facility's authorization to dispose of the foam means the plant could receive the substance in the future, either from the Department of Defense or another source…"
This content provided by the PFAS Project.
Location:
Topics: