No PFAS in food packaging in Minnesota by 2024
By Jennifer Bjorhus | Star Tribune | June 25, 2021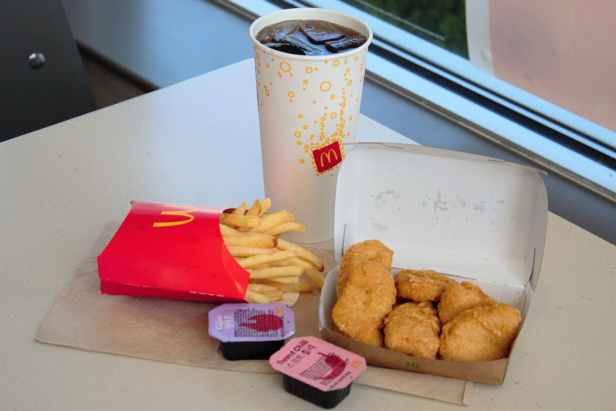 Read the full article by Jennifer Bjorhus (Star Tribune)
"Minnesota's ban on 'forever chemicals' in food packaging will soon head to Gov. Tim Walz for his signature, meaning companies must find replacements for the compounds by January 2024.
For years, the man-made compounds have been used to stop food from sticking and prevent grease and other liquids from soaking into packaging. And while food packaging is just one route for per- and polyfluoroalkyl substances, called PFAS, to migrate into the environment, it is a highly personal one and the focus of a growing number of state bans.
'States have really been leading the way on this issue,' said Melanie Benesh, a lawyer at the Environmental Working Group.
Benesh said the food packaging most at issue is coated paper products such as French fry containers, molded fiber or paper clam shells and soda and coffee cups. But even the gold tray under boxed bakery cakes contains PFAS, she said.
The chemicals, which Maplewood-based 3M Co. pioneered, have accumulated in the environment around the globe and are linked to a range of health effects including certain cancers, thyroid disease and reproductive problems. In Minnesota, the pollutants continue to leak from landfills, foul drinking water and contaminate lakes and streams.
Banning nonessential uses of PFAS, such as from food packaging, was an opportunity for limiting exposure identified in the PFAS Blueprint released earlier this year by the Minnesota Pollution Control Agency. Now, food packagers in the region must respond…"
This content provided by the PFAS Project.
Location:
Topics: