Norlite burned toxic AFFF in greater amounts – and longer – than previously thought, records show
By Rick Karlin | Times Union | March 23, 2021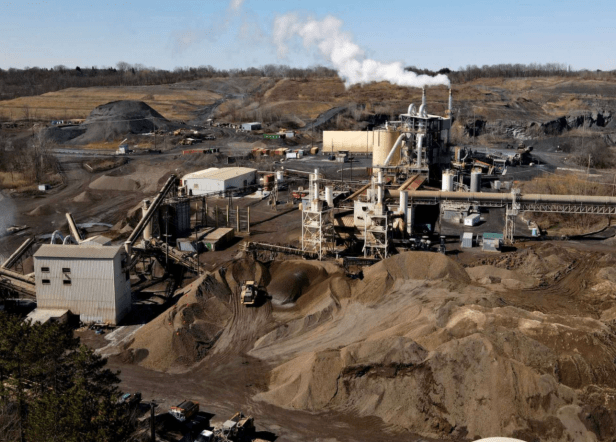 Read the full article by Rick Karlin (Times Union)
"COHOES – Toxic firefighting foam had been incinerated at the Norlite aggregate plant here for longer and to a greater extent than previously known, according to shipping documents from the U.S. Department of Defense.
While state environmental and city officials knew that 2.5 million pounds of aqueous film forming foam, or AFFF, were burned in Norlite's kiln between 2018 and 2019, the incineration actually started there in 2017.
That included some 5.5 million pounds of wastewater containing AFFF, according to records. The concentration of AFFF in the wastewater wasn't immediately known, however.
'It's not clear why' the earlier shipments were not included in earlier data from the state and city, said David Bond, a faculty member at Vermont's Bennington College who has been conducting research about the AFFF incineration and its environmental impacts. Bond spoke about the earlier shipments during an online briefing on Tuesday. He learned about them after combing through DOD shipping documents.
AFFF contains PFAS or per- and polyfluoroalkyl chemicals. The foam is being phased out due to worries about the health effects of PFAS compounds, which can include thyroid problems, liver damage and possible cancers among other things.
Incineration of AFFF has since been banned at Norlite, which is the only site in New York that had accepted the chemical. The ban came after revelations last year that some 2.5 million pounds of the foam had been incinerated at Norlite in 2018 and 2019. Worried about the health and environmental effects, the city imposed a moratorium, which was followed by a state ban…"
This content provided by the PFAS Project.
Location:
Topics: