Ohio EPA suspends testing drinking water for 'forever chemicals' amid COVID-19 concerns
By Ismail Turay Jr. | Dayton Daily News | April 2, 2020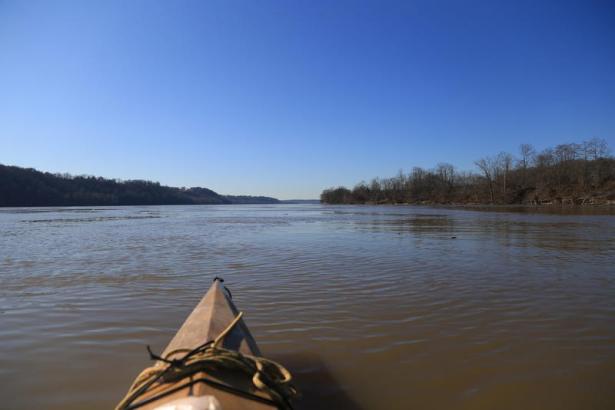 Read the full article by Ismail Turay Jr. (Dayton Daily News)
"The Ohio Environmental Protection Agency has temporarily suspended testing the state's more than 1,500 public drinking water systems for so-called 'forever chemicals' amid the COVID-19 pandemic.
The testing program was suspended on March 16, after Gov. Mike DeWine issued a stay-at-home order, forcing businesses and public buildings where getting access to samples would not be possible, said Heidi Griesmer, deputy director of communications for the agency. The governor's order is aimed at slowing the spread of COVID-19.
The Ohio EPA officially kicked off the testing program at the beginning of March. Of the water systems tested in eight Southwest Ohio counties so far, all were determined to be safe, according to Ohio EPA.
The testing is part of Ohio's PFAS action plan — released in December — to determine if the contaminants are present in drinking water. The plan was to start with the 245 schools and daycare facilities across the state that have their own public water systems.
'These systems were prioritized under the action plan because they serve sensitive populations of children,' Griesmer said.
The state's EPA and health department developed the plan last summer in an effort to address potential threats to both public and private drinking water systems.
PFAS, or per-and polyfluoroalkyl substances, were once widely used in manufacturing, carpeting, upholstery, food packaging and other commercial and military uses. Notably, the substances were — and still are, in some places — used to extinguish fires that couldn't be extinguished with water alone.
PFAS-based foams were formerly used at the city of Dayton Fire Training Center during testing exercises. The foams also have been used in exercises and actual fires at Wright-Patterson Air Force Base. Both sites are located above the aquifer that supplies the region's drinking water.
Levels of PFAS were discovered in both Dayton and Wright-Patt drinking water supplies several years ago and both took the appropriate steps to minimize the risk to people, the Ohio EPA has said.
Ohio EPA's PFAS action plan and the testing will not affect the city of Dayton, which supplies drinking water to more than 400,000 people, including Montgomery County residents, Dayton Water Director Michael Powell has said. That's because the city already monitors the raw and effluent water at both of its water treatment plants monthly, he said, noting that results are sent to the state…"
This content provided by the PFAS Project.
Location:
Topics: