PFAS are in face masks. Should you be concerned?
By E.A. Crunden | E&E News | April 22, 2022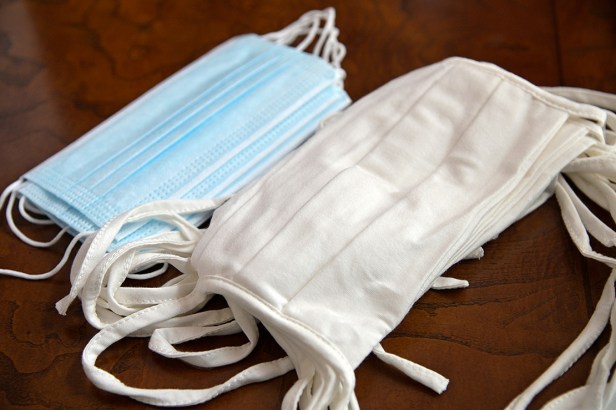 Read the full article by E.A. Crunden (E&E News)
"People may be unknowingly exposing themselves to a controversial group of toxic chemicals as they take steps to protect against the coronavirus.
New data published recently confirms that so-called forever chemicals are present in some face masks, including the kind used to protect people from Covid-19. While there have been prior confirmations that the chemicals, also known as per- and polyfluoroalkyl substances, or PFAS, are in face masks, the findings reinforce the challenges consumers face as they wait for EPA to crack down on the substances.
Published in the American Chemical Society's Environmental Science & Technology Letters, the data offers some reassurance for the general public; the study's authors concluded that most face masks tested were not a major source of PFAS exposure.
'We didn't really find a real smoking gun,' said Graham Peaslee, a professor of physics and biochemistry at the University of Notre Dame who has spent years researching PFAS."
This content provided by the PFAS Project.
Topics: