Pittsboro task force recommends "deep discounts" so poor residents can afford clean drinking water
By Greg Barnes | North Carolina Health News | November 23, 2020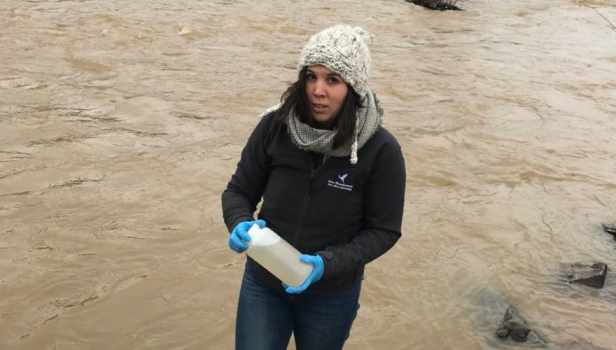 Read the full article by Greg Barnes (North Carolina Health News)
"The Pittsboro Drinking Water Task Force wants the town to provide deeply discounted reverse osmosis filtration systems to low-income residents while it continues to explore permanent solutions for a community rocked by contaminated drinking water.
The task force, which formed in November 2019, issued its final report in October on the avenues it recommends the town take to resolve problems with per- and polyfluoroalkyl substances — known as PFAS — and another potential carcinogen called 1,4 dioxane.
Earlier this year, the PFAS Testing Network, a consortium of researchers from seven North Carolina universities, released data showing total PFAS at Pittsboro's drinking water intake measuring 844 parts per trillion. That was the highest level discovered by the network after an initial sampling of 320 municipal water treatment plants throughout the state.
Meanwhile, a new Duke University study found that the concentrations of PFAS in Pittsboro residents' blood are two to four times higher than the U.S. population as a whole.
PFAS are used by industry to make a multitude of products, including nonstick cookware, food packaging, stain-resistant carpet, rain gear and firefighting foam. But the study says most of the PFAS found in the blood of 49 residents tested came from drinking water. Potential adverse health effects from PFAS include liver damage, thyroid disease, decreased fertility, high cholesterol, obesity, hormone suppression and cancer.
Sources of contamination
Researchers say the sources for much of the contamination are industries in Greensboro, Reidsville and Burlington. Those Industries are upstream of Pittsboro and discharge their waste into the Haw River. Pittsboro is the only municipality that draws its drinking water from the Haw.
The state Department of Environmental Quality has been working with the three cities to get them to substantially reduce the levels of the unregulated contaminants. The DEQ has drafted a special order by consent against Greensboro, and last month Burlington entered into a memorandum of understanding with the Haw River Assembly that forces the city to investigate the sources of the contamination.
At the same time, the Pittsboro Water Quality Task Force has been working on its report to the Town Board of Commissioners. Among its recommendations:
Develop an Emerging Contaminants Mitigation and Response Plan in coordination with upstream and downstream municipalities.
Assess the town's long-term water resources management options.
Educate town water users about emerging contaminants through a public awareness program, and provide short-term options to reduce exposure…"
This content provided by the PFAS Project.
Location:
Topics: