[Press Release] Bipartisan Bill to Ban PFAS Chemicals in Food Containers Introduced to Congress Today
Safer Chemicals Healthy Families and Toxic-Free Future | November 18, 2021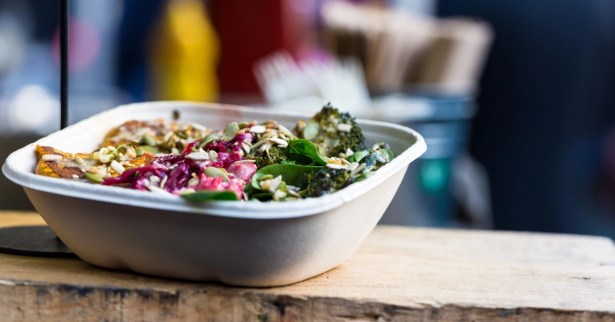 Read the full article by Safer Chemicals Healthy Families and Toxic-Free Future
"Today the bipartisan Keep Food Containers Safe from PFAS Act was introduced in the Senate by Sen. Maggie Hassan (D-N.H.) and in the House of Representatives by Reps. Debbie Dingell (D-Mich.) and Don Young (R-Alaska). The legislation will ban the use of any perfluoroalkyl or polyfluoroalkyl substance (PFAS) as a food contact substance.
The Keep Food Containers Safe from PFAS Act would ban the use of toxic PFAS in food containers and cookware. The bill empowers the Food and Drug Administration (FDA) to deem PFAS substances in any food containers or cookware as unsafe. The bill gives the FDA until 2022 to enforce this ban.
In response, Toxic-Free Future and its programs Safer Chemicals Healthy Families and Mind the Store, as well as Safer States issued the following statements:
'PFAS chemicals have contaminated drinking water for most Americans. It's great to see Congress joining retailers and states in acting to end uses of this dangerous pollutant,' said Liz Hitchcock, director of Safer Chemicals Healthy Families, a program of Toxic-Free Future. 'While most PFAS-treated food packaging is in actual use for a short time, the threat to the environment and public health begins at manufacture and can last forever. When lunch is over, the packaging goes into a landfill, incinerator or compost, creating a long-term source of chemical pollution that makes its way back to people through our drinking water, food, and air. Our lunch should not come with a side of 'forever' chemicals. We look forward to working with these Congressional leaders to protect public health by taking PFAS off the menu.'"…
This content provided by the PFAS Project.
Location:
Topics: