[Press Release] EPA, U.S. Department of Defense, and state partners launch technical challenge seeking innovative ways to destroy PFAS in firefighting foam
EPA Press Office | August 25, 2020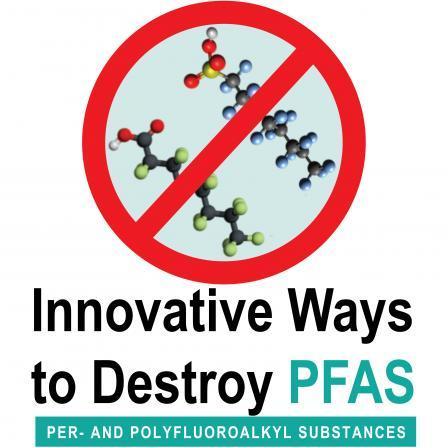 Read the full news release from the EPA Press Office
"Fayetteville, N.C. (August 25, 2020) — At a per- and polyfluoroalkyl substances (PFAS) roundtable hosted by U.S. Congressman Richard Hudson (NC-08) today in Fayetteville, N.C., U.S. Environmental Protection Agency (EPA) Administrator Andrew Wheeler launched an innovation challenge to identify solutions to destroy PFAS. The Innovative Ways to Destroy PFAS Challenge is a partnership between federal and states agencies seeking detailed plans for a non-thermal technologies to destroy PFAS in concentrated aqueous film forming foam (AFFF), a type of firefighting foam. This challenge is part of the significant progress the Trump EPA has made in implementing the PFAS Action Plan—the most comprehensive cross-agency plan ever to address an emerging chemical of concern.
'EPA researchers and staff are harnessing the power of crowdsourcing to identify ways to destroy PFAS through non-incineration methods,' said EPA Administrator Andrew Wheeler. 'The Trump Administration has offered major assistance to more than 30 states across the U.S. to protect human health regarding PFAS, and the agency is offering up to $50,000 for the best design concept to safely destroy the chemical.'
'PFAS is a national issue that needs national solutions. This competition is a catalyst for the kind of creative innovation that it's going to take to find those solutions. DOD's involvement with this competition supports our goal of mitigating and eliminating the use of AFFF containing PFAS,' said Assistant Secretary of Defense for Sustainment W. Jordan Gillis.
'States are working with the EPA to look for ways to address PFAS contamination and destroy the chemicals once they are collected. This provides the opportunity to access national and international experts to assist in eliminating the contaminant,' said Jim Macy, President of the Environmental Council of the States (ECOS) and Director of the Nebraska Department of Environment and Energy.
'I thank Administrator Wheeler for coming to our community and announcing the Innovative Ways to Destroy PFAS Challenge in Fayetteville, demonstrating the Trump administration's commitment to this issue and our region. I will continue to work with the EPA to further our progress to combat PFAS chemicals, including GenX, through this new partnership and the PFAS Action Plan,' said U.S. Congressman Richard Hudson (NC-08).
PFAS compounds are hard to destroy because of their unique chemical characteristics. Currently, EPA is investigating all methods of destroying PFAS. Incineration has been used to treat PFAS-contaminated media, and EPA scientists are collaborating with the private sector to evaluate the effectiveness of thermal treatment technologies to completely destroy PFAS. The goal of this challenge is to discover new non-thermal technologies and approaches that can remove at least 99 percent of PFAS in unused AFFF, without creating any harmful byproducts. Although PFAS compounds can be found in various waste streams, the challenge is focused on unused AFFF…"
This content provided by the PFAS Project.
Location:
Topics: