[Press Release] Gore-Tex Manufacturer Announces Availability of New PFAS-Free Membrane, But Still Uses 'Forever Chemicals' to Make Its Outdoor Apparel and Gear
Safer Chemicals, Healthy Families | September 30, 2021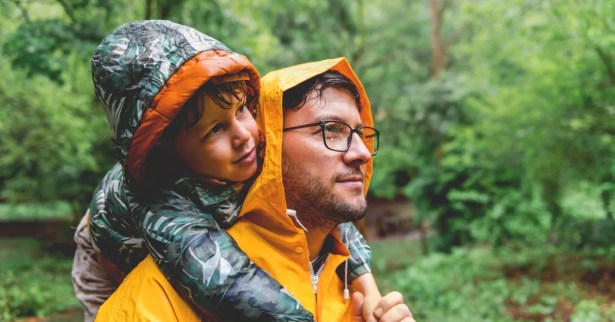 Read the full article by Safer Chemicals, Healthy Families
"After decades of providing waterproof outdoor materials using PFAS chemicals, Gore, the maker of GORE-TEX®, today announced a step away from these chemicals. Gore will offer a new option for the key membrane that provides waterproofing in its consumer outdoor clothing products. The new membrane is made without PFAS (per- and polyfluoroalkyl substances), but GORE-TEX® items generally have a second waterproofing treatment, a surface coating known as durable water repellent (DWR) made of PFAS. The first products using this new PFAS-free membrane will be available for purchase in late 2022. The new membrane technology, called ePE by Gore, is an alternative to the company's ePTFE membrane, which is made with PFAS, also known as 'forever chemicals.' Gore has not yet publicly committed to eliminating all PFAS from manufacturing GORE-TEX® or in DWR treatments used on GORE-TEX products.
'Although a step in the right direction, it is not nearly enough,' said Mike Schade, director of Mind the Store, a program of Toxic-Free Future. 'Without a commitment to banning PFAS as a class in all of its products, Gore will continue to contribute to PFAS pollution. Major brands and retailers must act swiftly to reduce and eliminate all PFAS, including membranes and surface coatings, in outdoor apparel and other textiles. There's no reason why businesses like REI and Dick's Sporting Goods should continue to sell products made with forever chemicals that are contaminating communities and the environment around the globe.'
'We have known for years that PFAS is not needed for our rain gear and now Gore's new product will provide another alternative for companies to use,' said Laurie Valeriano, executive director of Toxic-Free Future. 'The increasing contamination of people and breastmilk due to the use of these chemicals in our clothing and other products must end. We urge governments to ban the widespread use of PFAS, starting in Washington state and ending in Washington DC.'"…
This content provided by the PFAS Project.
Location:
Topics: