Schumer: Stewart Air Guard base PFAS cleanup could be delayed indefinitely
Mid Hudson News | October 22, 2020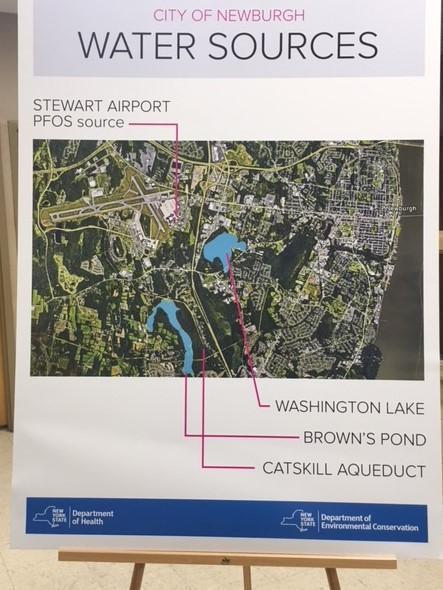 Read the full article by Mid Hudson News
"NEWBURGH – After recently learning that the United States Air Force (USAF) may not include Stewart Air National Guard Base in the towns o New Windsor and Newburgh in its next round of priority cleanup sites – because of a bureaucratic internal policy penalizing Newburgh for no longer using Lake Washington as their drinking water source – U.S. Senator Charles Schumerhas asked Air Force Secretary Barbara Barrett to include the the Stewart base in next year's tranche of Remedial Investigations, allowing for the critical next step of PFAS cleanup to finally begin.
The senator said the Air Force selects priority cleanup sites based on the immediate health and safety risks impacting their surrounding communities and, therefore, provides preference to sites where contamination is impacting local drinking water sources.
Recently, the senator learned that because the City of Newburgh switched off its main drinking water source after the discovery of toxic PFAS in Washington Lake in May of 2016, it may be penalized and ultimately left out in the USAF's next round of priority cleanup site selections, as it is no longer considered a drinking water source, according to USAF's bureaucratic, antiquated, and illogical guidelines
'The bottom line is Washington Lake was and will be Newburgh's drinking water source, and the United States Air Force can and must clean up the toxic PFAS mess they made in the lake and its tributaries with all due speed,' said Schumer. 'Newburgh's residents have been plagued for far too long by the toxic PFAS contamination of their drinking water, and they should not be punished for the swift, logical, and health conscientious decision to protect the wellbeing of their community. The Air Force must immediately remove this –and any– roadblock that would prevent the continuation of the imperative cleanup efforts to restore Washington Lake and the safe, clean drinking water that Newburgh residents need and deserve'…"
This content provided by the PFAS Project.
Location:
Topics: