Solvay provides contested PFAS reference standard
By Craig Bettenhausen | C&EN | June 16, 2021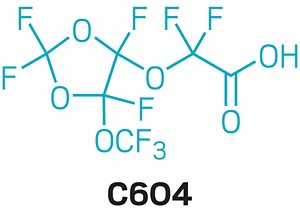 Read the full article by Craig Bettenhausen (C&EN)
"After months of delay, Solvay is offering researchers an analytical reference standard for C6O4, a fluorinated chemical patented by the firm and used in the manufacture of some per- and polyfluoroalkyl substances (PFAS).
Italian officials found C6O4 in the country's Po River near factories that make, use, or process the compound. Researchers need the reference standard to identify and quantify the substance in water samples. But in January of this year, Solvay used patent infringement claims to demand that the standard maker Wellington Laboratories stop selling C6O4, effectively halting the research because Wellington was the only commercial source…"
This content provided by the PFAS Project.
Location:
Topics: