State Health Department Shrinks 'Do Not Eat ' Area for Deer Near PFAS Contaminated Site
By Brett Dahlberg | Michigan Radio | September 3, 2021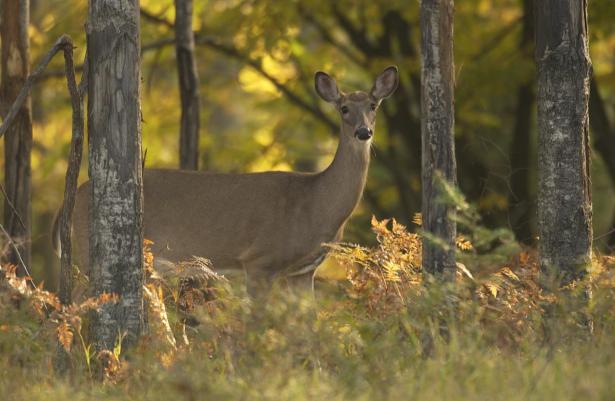 Read the full article by Brett Dahlberg (Michigan Radio)
"The state Department of Health and Human Services has reduced the area covered by an advisory against eating deer harvested near a contaminated site in Northern Michigan.
The department said new research indicates deer aren't traveling as far as they'd feared.
The health department had been telling people not to eat deer found within a five-mile radius of Clark's Marsh in Oscoda Township, next to the former Wurtsmith Air Force Base. On Thursday, the department reduced that radius to three miles.
Andrea Keatley, a manager with the state's environmental health division, said the health department has been working with the state Department of Natural Resources to sample deer near the marsh for a family of chemicals called PFAS."…
This content provided by the PFAS Project.
Location:
Topics: