The packaging industry takes on PFAS 'forever chemicals' in our food supply
By Tom Perkins | Civil Eats | November 26, 2019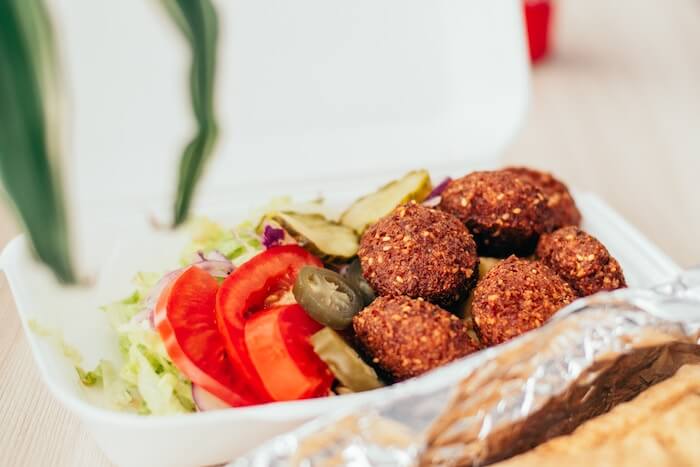 Read full article by Tom Perkins (Civil Eats)
"Over the last 15 years, San Francisco-based World Centric has been a leader in the $16 billion environmentally friendly compostable food packaging industry.
The company's molded fiber and paper-based bowls, plates, and to-go ware have long served as replacements for destructive styrofoam. Last year, however, World Centric learned shocking news: Some of their products were no more biodegradable than styrofoam because they were lined with a highly toxic chemical called PFAS, which help the containers repel liquid and grease.
The compound, also called per- and polyfluoroalkyl chemicals, are part of a class of about 5,000 fluorinated compounds that companies like DuPont and 3M have produced for decades. They're dubbed "forever chemicals" because they don't break down, and they're linked to a range of serious health problems.
World Centric isn't alone. In recent years, a series of studies revealed a large portion of compostable and paper food packaging is contaminated with PFAS. The company acted quickly, however, and is now part of a massive, industry-wide effort to remove PFAS products from their catalogs.
"We've been trying to come up with a solution," World Centric vice president of marketing, Mark Marinozzi told Civil Eats. The company, along with the rest of the industry, is attempting to develop packaging that is similarly grease- and water-resistant. [Disclosure: World Centric has donated to Civil Eats's fundraisers in the past.]
The packaging industry's push is part of a larger effort to remove PFAS from the nation's food supply. Though the PFAS crisis seems to be broadening as the scope of the issue becomes clear, a wide-ranging and urgent response is taking shape.
Some of those on the issue's frontlines say there's now reason for optimism. Over the last year, a patchwork of new legislation has banned products with PFAS while simultaneously increasing pressure on businesses to provide safe alternatives. It's even the focus of a new feature film, Dark Waters, which focuses on attorney Rob Bilott's fight against PFAS manufacturers, and, in the past week, lawmakers held a hearing to address PFAS and the U.S, Environmental Protection Agency (EPA) announced it will offer $4.8 million to study PFAS's effects.
"That shows how much more momentum and visibility there is around the issue than there was even two years ago," said Sarah Doll, national director for Safer States, a group that coordinates regulation around toxic chemicals. "The fact that it's becoming a high-profile issue is a big deal, and there are some steps in the right direction."..."
Location:
Topics: