US EPA sued over gaps in PFAS release reporting
By Cheryl Hogue | C&EN | January 21, 2022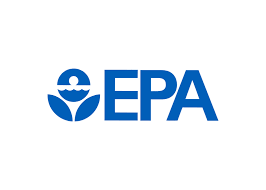 Read the full article by Cheryl Hogue (C&EN)
"Advocacy groups are asking a federal court to force the US Environmental Protection Agency to plug what they call loopholes in two rules on reporting releases of dozens of toxic, highly persistent chemicals.
The EPA acknowledged last October that those rules have limited the ability of the public to get data on releases of per- and polyfluoroalkyl substances (PFAS) from industrial and federal facilities. Exposure to many of these synthetic chemicals is linked to cancer, hormone disruption, and cholesterol, kidney, and developmental problems. They can be toxic at very low concentrations.
"Families across the country have a right to know if a nearby chemical plant, or a military base, is dumping PFAS in the air or water," says Eve Gartner, managing attorney for the law firm Earthjustice and the lead lawyer on the case. "EPA is allowing secrecy loopholes to protect polluters. This must stop," she says in a statement.
The National Defense Authorization Act for Fiscal Year 2020 required the EPA add certain PFAS to the annual toxics release inventory (TRI) under the Emergency Planning and Community Right-to-Know Act. The listing of a chemical in TRI means that facilities that manufacture, process, or use at least 45 kg a year of the substance must report releases of it to the EPA. The agency then compiles and makes the information public."
Topics: