U.S. House Budget Threats Jeopardize Proposed PFAS Regulations
By Mark Richardson | Public News Service | September 8, 2023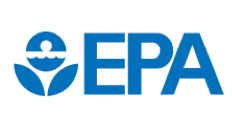 Read the full article by Mark Richardson (Public News Service)
"Environmental groups say a proposal to cut $4 billion from the Environmental Protection Agency budget would gut the regulations designed to clean up toxic chemicals from public water systems in Illinois and across the country.

A group of House Republicans is demanding the cuts in exchange for their votes to keep the government from shutting down later his month, but they would jeopardize federal plans to eliminate "forever chemicals" known as PFAS found in U.S. water supplies.

Betsy Sutherland, who had directed EPA's Office of Science and Technology and worked on water issues, said this isn't the time to play politics with cleaning up the environment."
Topics: