Wolverine Worldwide PFAS settlement finalized with Michigan attorney general's office
Gongwer News Service | February 4, 2020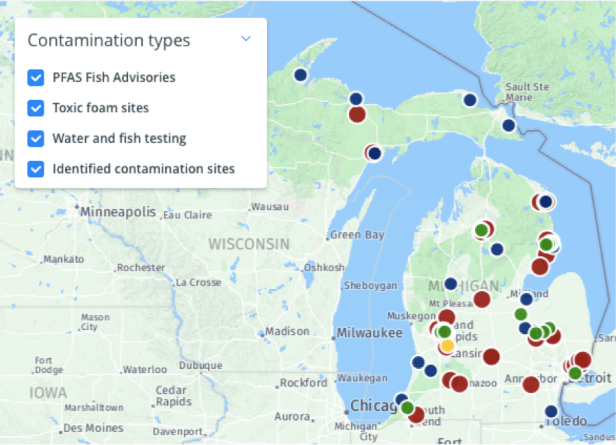 Read the full article by Gongwer News Service
"Wolverine Worldwide, state and townships finalize agreement over PFAS contaminationTentative settlement agreement was reached in DecemberWolverine to pay $69.5 million to extend city water to properties with contaminated wells
A finalized agreement between Wolverine Worldwide, the state and the townships of Plainfield and Algoma has officially been filed, state Attorney General Dana Nessel announced Monday.
A tentative settlement agreement between Wolverine and the various parties was reached in December. Under the agreement, Wolverine will pay $69.5 million to extend municipal water to 1,000 properties which saw their well water contaminated. The company will also take ongoing responsibility, watched by the state, to act on PFAS contamination in drinking water supplies.
Parts of ongoing responsibility will include continuing to operate and maintain drinking water filters in the North Kent County study area, where levels of PFOA and PFOS exceed 10 parts per trillion. It must also continue drinking water well sampling.
Under the finalized settlement, Wolverine also will conduct groundwater investigations to monitor contamination in the area; investigate and address PFAS contamination entering surface waters; and undertake response activities at the House Street Disposal Site and Wolverine's tannery to control these source areas.
While the finalized agreement further expands on the December settlement, it 'will not be complete without input from residents,' Nessel said.
'It is time to bring relief to the residents of North Kent County whose lives were upended by Wolverine's PFAS contamination, and this settlement will begin that process,' she said in a statement Monday. 'We must hold Wolverine accountable, but we also must hear from the people hit hardest by PFAS contamination in the affected communities…'"
This content provided by the PFAS Project.
Location:
Topics: