A long road to recovery for Lake Superior fish
By Andrew Blok | Environmental Health News | July 12, 2021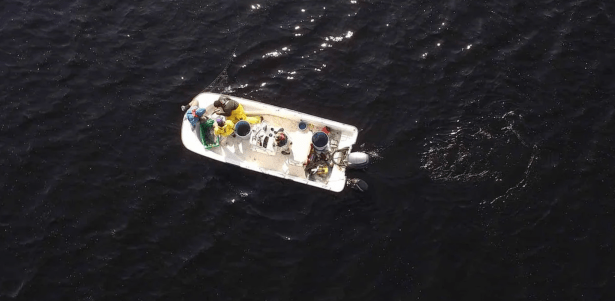 Read the full article by Andrew Blok (Environmental Health News)
"Some communities live and die with a single industry. 'It's the reason for the community being here,' Jody Davis, mayor of Terrace Bay, Ontario, told EHN. A wood pulp mill—which started operating in 1947—is the economic engine of the small town of less than 2,000 people. Terrace Bay incorporated in 1959. Davis credits the mill for the township's high school and hospital.
But another part of the mill's ongoing legacy is the pollution and ongoing recovery of Lake Superior's Jackfish Bay, four miles east of town. For decades the mill sent polluting effluent—including dioxins and furans—down Blackbird Creek to the bay, delaying sexual maturity and reducing hormone levels, fat storage, gonad size, and population size of the fish there. Davis, who worked at the mill as an electrician for 36 years and has lived in Terrace Bay since 1975, remembers effluent foaming and reeking of sulfur. 'At times it was quite a mess,' he said.
That might surprise. Lake Superior—which holds more than 10 percent of the world's fresh surface water—has a reputation as the largest, deepest, clearest, coldest, and most remote of the Great Lakes. It's less densely populated than the other lakes with fewer than a million people on its shore; Lake Erie has 3 million people living on it, but its shoreline is less than one third the length.
Still, the lake in recent years experienced some of its first algal blooms on record (though it's unclear if they will reoccur). In 1987 when Canada and the United States designated 43 polluted locations as the Great Lakes Areas of Concern, eight were on Lake Superior.
Cleanup efforts at Jackfish Bay, one of the original Areas of Concern, have improved conditions there, according to scientists who recently published a 35-year review of improving health for white sucker, a native fish. The study, published Frontiers in Endocrinology, tracks improvement across a suite of health indicators including liver size, gonad size, and hormone levels. The Jackfish Bay white sucker population has nearly recovered. Problems persist and the mill continues to release toxics into the bay, but, according to one researcher, the improvement 'really is a good news story.'"…
This content provided by the PFAS Project.
Location:
Topics: