DEQ cites Chemours for PFAS treatment system failures
By Greg Barnes | North Carolina Health News | January 28, 2021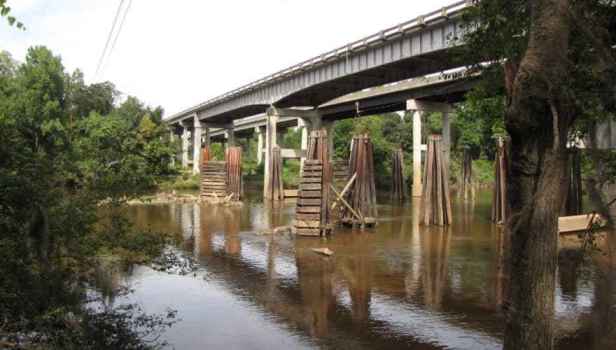 Read the full article by Greg Barnes (North Carolina Health News)
"By the end of September, a treatment system the Chemours chemical company had just installed was supposed to stop 99 percent of residual contamination of 'forever chemicals' from escaping an old outfall and flowing into the Cape Fear River.
Only the system did not work properly and toxic per- and polyfluoroalkyl substances known as PFAS continued to flow into the river at levels exceeding the threshold.
On Tuesday, state regulators slapped Chemours with yet another notice of violation, this time for failing to abide by a 2019 consent order requiring the treatment system to be fully operational and removing 99 percent of residual PFAS by Sept. 30.
A notice of violation is a serious enforcement action that comes with civil penalties and requires a company to take immediate steps to resolve the problems. This is the third notice of violation the DEQ has issued Chemours for its treatment system, and one of many since the public became aware of the contamination from the plant.
The state Department of Environmental Quality, which issued the notice of violation, said it found several instances of noncompliance with the consent order — including design and operational problems — in September, October and November.
The DEQ said the violations of the Environmental Protection Agency's pollution permit for Chemours include 'exceeding an effluent limit, failure to meet flow requirements, improper operation and maintenance and failure to mitigate during storm events…'"
This content provided by the PFAS Project.
Location:
Topics: