EWG Petitions EPA To Fine Chemical Maker More Than $400M for Failure To Report Tests
By Ken Cook, Larry Starfield, and Tala Henry | EWG | January 26, 2021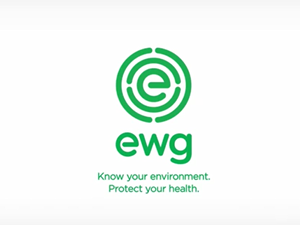 Read the full letter by Ken Cook, Larry Starfield, and Tala Henry (EWG)
"As the Environmental Protection Agency continues to move forward with its assessment of risks posed by per- and polyfluoroalkyl substances (PFAS), address contamination, and protect public health, we write to notify you of an apparent violation of reporting requirements by Solvay under Section 8(e) of the Toxic Substances Control Act ("TSCA"), 15 U.S.C. § 2607(e). Section 8(e) requires:
"Any person who manufactures, processes, or distributes in commerce a chemical substance or mixture and who obtains information which reasonably supports the conclusion that such substance or mixture presents a substantial risk of injury to health or the environment shall immediately inform the Administrator of such information unless such person has actual knowledge that the Administrator has been adequately informed of such information."
15 U.S.C. § 2607(e).
Solvay1 – a leading PFAS manufacturer – obtained information that "reasonably supports the conclusion" that certain PFAS chemicals it manufactures present "a substantial risk of injury to health or the environment" but failed to "immediately inform" the EPA of that information. This reporting violation may have hindered the EPA's ongoing PFAS assessments and put the public at risk. We request that you investigate this potential violation of law by Solvay and additionally review all 8(e) filings for PFAS chemicals from all submitters with respect to the timeliness of their submission to the agency. The agency should also request that companies submit and make public any additional relevant PFAS studies that may be subject to 8(e) reporting to allow for a more accurate assessment of the health risks posed by this entire family of concerning persistent global pollutants. Given the nature and seriousness of Solvay's omissions, we recommend that the agency levy the maximum allowable penalty under the law, a $37,500 fine per day, to account for civil violations pursuant to 15 U.S.C § 2615(a). We also ask that you investigate potential criminal violations for Solvay's "knowing and willful" failure to produce these studies within 30 days, which would also subject the company to a maximum daily fine of $50,000, per 15 U.S.C. § 2615(b)."
Read the full letter here.
Read the associated EWG press release here.
Location:
Topics: