Foam containing 'forever chemicals' used against plant fire
By John Flesher | AP News | June 17, 2021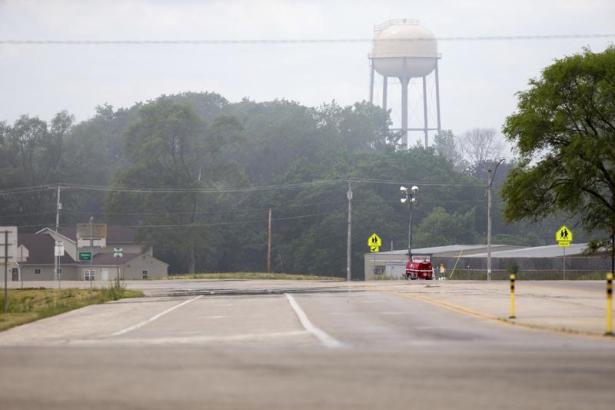 Read the full article by John Flesher (AP News)
"A company hired to help extinguish a fire that gutted a northern Illinois chemical plant this week used foam containing toxic compounds that have tainted surface waters and groundwater across the U.S., officials said Thursday.
The private contractor sprayed the foam for about three hours Tuesday at the Chemtool Inc. factory near Rockton, despite concerns raised by government regulators the previous day, the U.S. Environmental Protection Agency told The Associated Press.
The chemicals later were cleaned up and stored in a container, Fire Chief Kirk Wilson said at a news conference Thursday. Earlier, outside experts told the AP it would be difficult to prevent at least some of the material from seeping into groundwater.
The foam was made with chemicals belonging to a group known as per- and polyfluoroalkyl substances, or PFAS, which are used in a wide variety of industrial and household products, EPA said. They have been linked to numerous health problems including cancer and damage to organs including the liver, kidneys and thyroid gland.
Foams containing PFAS typically are used to extinguish highly flammable or combustible fires involving gas tankers and oil refineries, EPA said in a statement. Wilson said he ordered the company to switch to another type of foam that didn't have PFAS after regulators informed him that PFAS-containing foam was being used.
No contamination of groundwater or the nearby Rock River with the compounds has been detected but tests are underway, the Illinois EPA said in a separate statement to AP…"
This content provided by the PFAS Project.
Location:
Topics: