How PFAS negotiations fell apart
By Ariana Figueroa | E&E News | December 13, 2019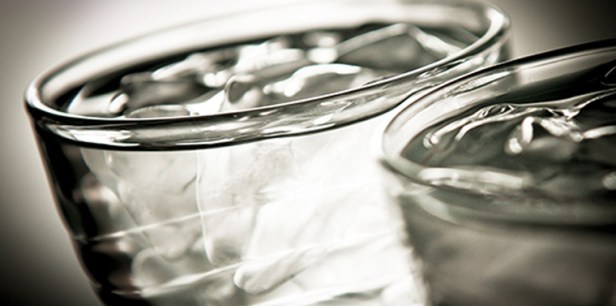 Read full article by Ariana Figueroa (E&E News)
"Before Democrats managed to secure provisions to address a class of toxic chemicals in an annual defense measure, negotiations fell apart at the hands of their own members.
For months, Democrats pushed to attach provisions in the National Defense Authorization Act that would designate a class of 5,000 toxic chemicals, known as per- and polyfluoroalkyl substances (PFAS), as hazardous.
Doing so would spark federal cleanup standards. Democrats also wanted EPA to set a strong drinking water standard.
But a final NDAA bill, likely to emerge today, will only include relatively minor measures against PFAS. And Democrats will keep looking to pass tougher standards in a divided Congress and with Senate Republicans deeply skeptical of hurting chemical companies.
The compromise that lawmakers were nearing would have required EPA to designate two types of PFAS as hazardous and would have tasked EPA with setting strict drinking standard to regulate the chemicals.
Those talks fell apart late last week much to the dismay of environmental groups and lawmakers who thought compromise was at hand (E&E Daily, Dec. 6).
With the House and Senate wanting to leave Washington, D.C., in two weeks, House Armed Services Chairman Adam Smith (D-Wash.) was eager to finish work on the NDAA. In the Senate, Armed Services Chairman Jim Inhofe (R-Okla.) and other leaders were accusing Democrats of putting national security in jeopardy.
House Energy and Commerce Chairman Frank Pallone (D-N.J.) settled the issue. The provisions under discussion were too weak, he thought, so negotiators might as well call it quits in the NDAA.
Some House Democrats were concerned the hazardous designation didn't go far enough. And even though the Senate NDAA had a bipartisan EPA drinking water standard, Pallone argued the maximum contaminant level was too high…
Months of disagreement over PFAS stalling the all-important NDAA forced House Speaker Nancy Pelosi (D-Calif.), Senate Majority Leader Mitch McConnell (R-Ky.), Senate Minority Leader Chuck Schumer (D-N.Y.) and House Minority Leader Kevin McCarthy (R-Calif.) to get involved.
In recent weeks, Inhofe raised the likelihood of a 'skinny' NDAA, which would only include key Defense Department authorities and not include any PFAS measures (E&E Daily, Oct. 30).
But Pelosi threatened to block an NDAA conference report unless it included strong PFAS provisions, including mandating cleanups (E&E New PM, Nov. 20).
Pallone's move effectively undercut Pelosi's negotiations with Republicans. But Pallone blamed Senate Republicans for the failure of NDAA PFAS talks.
'We had strong House provisions on both the standard for drinking water and for cleanup of toxic waste sites,' Pallone said last week. 'They wouldn't do it.'
As Pelosi returned from a United Nations climate summit in Madrid last week, the PFAS under consideration were weaker than provisions in the Senate NDAA.
Pallone argued Senate Republicans mostly agreed to monitoring and reporting of the chemicals, 'but they weren't willing to do the standards of the cleanup.'
A committee aide also said that Republicans would not agree on any House negotiations. 'So the idea that Pallone is the one that walked away is just not true," the aide said. "He was the one who was trying to negotiate'…
Senate Environment and Public Works ranking member Tom Carper (D-Del.) slammed Republicans and some House Democrats for their failure to scrap PFAS negotiations.
Carper worked to spur negotiations to designate two types of PFAS, known as PFOA and PFOS, as hazardous substances…
Other lawmakers blamed the lobbying by the chemical industry for the failed talks. Disclosure documents have shown strong lobbying on PFAS since it became a major congressional concern (E&E Daily, Feb. 5).
'The American Chemistry Council probably has something to do with it' Rep. Jared Huffman (D-Calif.) told reporters. 'Let's just say that.'
Another congressional aide said Pallone also disagreed with negotiators and wanted to pass a stronger stand-alone PFAS package through the House.
But the bill is likely dead on arrival in the Senate, which is why so many lawmakers saw the NDAA as an opportunity to quickly pass PFAS legislation.
Environment and Public Works Chairman John Barrasso (R-Wyo.) warned that Democrats should take the PFAS deal that passed through the Senate rather than risk losing all the provisions.
'So when you take a look at [it], half a loaf is better than none,' Barrasso said."
This content provided by the PFAS Project.
Location:
Topics: