ITRC releases PFAS technical and regulatory guidance document
Interstate Technology & Regulatory Council | April 15, 2020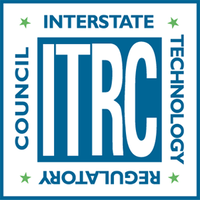 Read the guidance document by the Interstate Technology & Regulatory Council
"The Interstate Technology & Regulatory Council (ITRC) published a guidance document that provides an in-depth analysis of the complex world of PFAS, covering the following topics:
Naming Conventions
History & Use
Firefighting Foams
Physical & Chemical Properties
Fate & Transport
Occurrence
Health Effects
Regulations
Site Risk Assessment
Site Characterization
Sampling & Analysis
Treatment Technologies
Risk Communication
The 400+ page document also includes case studies and stakeholder perspectives, discusses technical challenges in addressing PFAS, and provides additional references to relevant scientific literature.
10 training videos are integrated in this online document to support users' understanding of the subject matter. The videos are 20-30 minutes long and each address a specific PFAS topic. The lecture-style videos are based on the widely successful and popular ITRC Classroom Training: Managing PFAS Contamination at Your Site, that has been presented around the country to thousands of environmental practitioners since 2018. The videos are FREE and can also be found on ITRC's Youtube Channel!
PFAS Fact Sheets
Along with the release of the PFAS Guidance Document, the team has updated the immensely popular PFAS Fact Sheets to ensure that the most up-to-date information is presented in these resources.
PFAS Experts Roundtable
The PFAS team will host roundtable discussions through EPA's Clu-In site to provide environmental and public health professionals the opportunity to communicate with ITRC's internationally recognized PFAS experts, and ask their most pressing questions. The roundtable discussions will be organized by topics that correspond to the training modules. More information will be available on the ITRC Training page in May.
About the PFAS Team
Since 2017, the ITRC PFAS team collaborated to produce technical resources to address the complex family of compounds called per- and polyfluoroalkyl substances, or PFAS. The team is comprised of over 500 environmental and public health professionals from federal, state, and local government, public and tribal stakeholder groups, private industry, and academia.
Between 2017 and 2018, the team released a series of fact sheets that summarize the latest science and emerging technologies for PFAS. These fact sheets have since been updated to reflect the latest information and scientific findings.
Shortly after, they developed a series of short explainer videos that provide a brief overview of the subject matter explored in the fact sheets."
Location:
Topics: