Michigan claims PFAS makers hid firefighting foam danger in new lawsuits
By Garret Ellison | MLive.com | August 21, 2020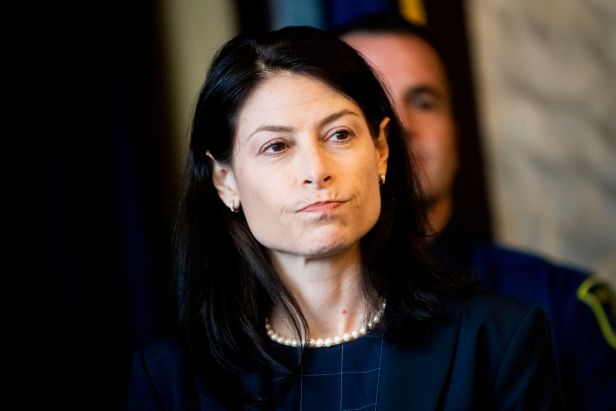 Read the full article by Garret Ellison (MLive.com)
"LANSING, MI — Michigan Attorney General Dana Nessel has filed dual lawsuits in state and federal court against multiple companies that manufacturer, sell or distribute a type of chemical-based firefighting foam that has led to widespread environmental contamination.
In actions filed Thursday, Aug. 21 in Ingham County Circuit Court and U.S. District Court in Grand Rapids, major chemical industry players like 3M, Chemours and DowDuPont are among dozens of companies named as defendants for their role in helping spread aqueous film forming foam (AFFF) made with the 'forever chemicals' known as PFAS around Michigan.
The state aims to recover damages and costs from tackling PFAS contamination, which has been found at 138 locations and in the drinking water serving 1.9 million in Michigan.
The new lawsuits follow an initial case Nessel filed in January against 17 chemical manufacturers who made PFAS, which is moving through dispositive motions before Judge George J. Quist in Kent County Circuit Court after being transferred from Washtenaw County.
The earlier case specifically excluded claims related to AFFF, which has been used for decades by the military, airports and municipal fire departments to quash hydrocarbon fires.
In the latest filings, Nessel claims companies concealed the dangers of PFAS and helped contaminate state natural resources and expose people to harm. The federal filing names 46 companies involved in making 'Mil-Spec,' or military-grade foam. The state filing names 33 companies involved in making commercial grade foam.
'As with the lawsuit already filed for PFAS contamination from non-AFFF sources, these lawsuits seek recovery of damages, remediation costs and other relief needed due to PFAS contamination from AFFF in the State of Michigan,' Nessel said in a statement. 'Michigan taxpayers should not have to pay for this massive undertaking – those who profited from the manufacture and sale of these harmful chemicals should.'
Nessel's office said the full impact and costs of PFAS contamination in Michigan is still being determined.
Nessel signed contracts last fall to pursue PFAS litigation with three out-of-state firms collaborating on a three-year contingency fee deal, known as the Fields Team. It is comprised of Fields PLLC of Washington, D.C.; Keating Muething & Klekamp PLL of Cincinnati, Ohio; and DiCello Levitt Gutzler LLC of Chicago.
Other states that have pursued litigation against PFAS manufacturers include Minnesota, New Hampshire, Ohio and Vermont…"
This content provided by the PFAS Project.
Location:
Topics: