Navy to send letters to farms warning of chemicals in groundwater
By Jessie Stensland | Whidbey News-Tribune | March 12, 2021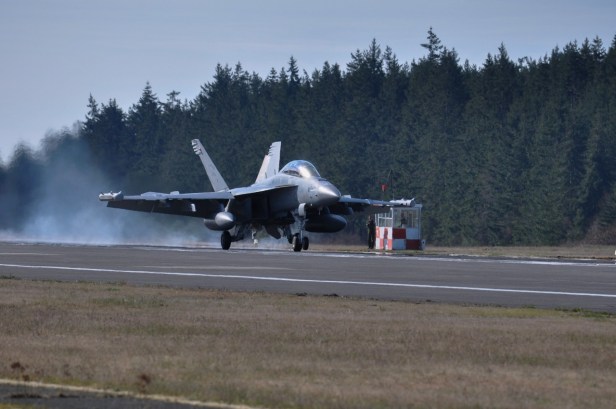 Read the full article by Jessie Stensland (Whidbey News-Tribune)
"Next week, the Navy will send notifications to owners and operators of agricultural operations near Navy installations that are affected by per- and polyfluoroalkyl substances in groundwater.
Farms near Naval Air Station Whidbey Island's Ault Field and Outlying Field Coupeville will likely be among those notified as the chemical compounds known as PFAS were found years ago in groundwater surrounding those installations at levels above the EPA's lifetime health advisory limit. The chemicals originated in foam used by firefighters to put out aircraft fires.
Notifications to agricultural operations is required under a new law in the 2021 National Defense Authorization Act.
According to the Navy, the law requires the Department of Defense to work with the Department of Agriculture to identify agricultural operations 'within one mile down gradient of DOD installation boundaries, in the direction the groundwater flow, for which groundwater sampling results exceed 70 parts per trillion of PFOA and/or PFOS and /or 40 parts per billion of PFBS…'"
This content provided by the PFAS Project.
Location:
Topics: