New tests trigger alert on Galesburg water; exceeds guidelines for PFAS which could be harmful
By Jane Carlson | The Register-Mail | February 1, 2021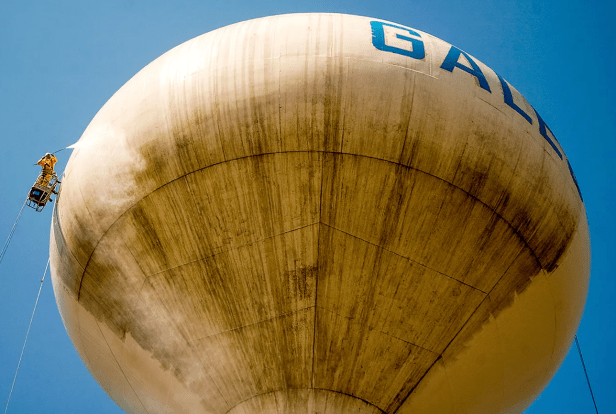 Read the full article by Jane Carlson (The Register-Mail)
"GALESBURG — The city of Galesburg is taking action after two water samples from its water treatment plant were shown to exceed acceptable levels of a potentially harmful compounds known as PFAS.
The Illinois Environmental Protection Agency tested the water supply in November and December as part of a statewide study.
On Jan. 27, the city was notified the two samples exceeded the draft guidance level for PFOA, one subset of the compounds known as PFAS, or perfluoroalkyl and polyfluoroalkyl substances.
The EPA's draft guidance level for PFOA, or perfluorooctanoic acid, is 2 parts per trillion. Galesburg's water supply tested at 17 parts per trillion in November and 12 in December.
Approximately 25% of the 1,454 community water supplies in Illinois have been tested thus far. Of those tested, Galesburg is among 14 that have exceeded the draft guidance level for at least one of the PFAS categories.
In response, the city is informing consumers by mail of the results, initiating monitoring, and evaluating options to reduce exposure levels.
This week, the city will begin quarterly testing of all raw water sources and finished water for PFAS and will work with a consulting firm on treatment options to remove PFAS from the water…"
This content provided by the PFAS Project.
Location:
Topics: