[Op-ED] EPA must protect public health by regulating PFAS as a class
By Linda Birnbaum, Betsy Southerland, and Robert Sussman | The Hill | July 30, 2021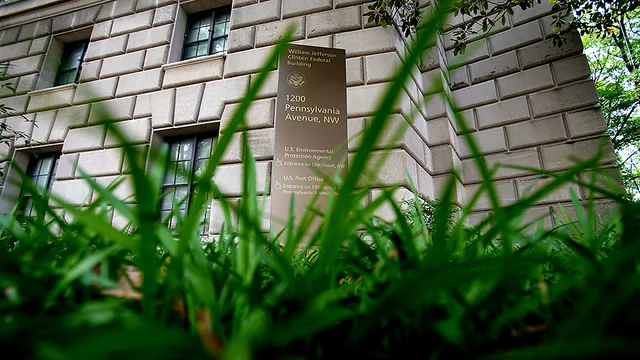 Read the full op-ed by Linda Birnbaum, Betsy Southerland, and Robert Sussman (The Hill)
"A high-stakes debate is raging over a broad class of toxic chemicals that contaminate drinking water consumed by tens of millions of people. These chemicals — called per- and polyfluoroalkyl substances (or PFAS) — can be found in the blood of nearly all Americans.
PFAS are ubiquitous and persistent. They are found in non-stick cookware, water-resistant clothing, fast-food containers, firefighting foams and numerous industrial applications. And PFAS chemicals pose significant risks to people's immune, reproductive and hormonal systems, affect liver enzymes, raise cholesterol levels and increase risks of kidney and testicular cancer, among other health effects.
Today, there is rising alarm across the U.S. as cleanup costs skyrocket and more people in exposed communities worry about long-term threats to their health. Piecemeal efforts to manage PFAS are failing to address the growing crisis. Bolder solutions are called for, and the Environmental Protection Agency (EPA) is on the frontlines. Its new leadership is promising far-reaching action. What should the EPA do?
What the agency should not do is address the PFAS chemicals one at a time. There are 9,252 PFAS chemicals on EPA's Master List of PFAS; regulating them individually would take forever. Thus, we and others propose that EPA approach PFAS regulation with a class-based approach. The goal should be to eliminate all except essential or critical PFAS uses in order to prevent their continuing buildup in people and the environment. If we continue to produce and use PFAS for which we have replacements, the result will be more unnecessary contamination and avoidable harm to health. This will add hundreds of millions — if not billions — of dollars to the costs we are now incurring for PFAS-related cleanup and medical care.
The federal Toxic Substances Control Act (TSCA) gives EPA the tools for a class-based approach. TSCA authorizes EPA to treat chemicals as a 'category' if they are 'similar in molecular structure, in physical, chemical or biological properties, or in mode of entrance into the human body or into the environment.' Using this authority, EPA can define all existing PFAS chemicals, including byproducts and transformation products, as a 'category' and restrict or ban their uses if the category is determined to pose an unreasonable risk of injury to health or the environment."…
This content provided by the PFAS Project.
Location:
Topics: