PFAS concern remains high In Marinette
By Susan Bence | Milwaukee Public Media | January 16, 2020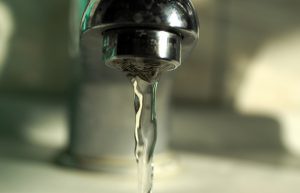 Read the full article by Susan Bence (Milwaukee Public Media)
"A group of manmade chemicals called PFAS, which are found in countless products from food packaging to firefighting foam, is in the news as cases of contamination multiply around the country…
In Madison this week, the Wisconsin PFAS Action Council, created to come up with PFAS-coping strategies, held its second meeting.
The Wisconsin Department of Natural Resources recently issued a fish consumption advisory for Starkweather Creek and Lake Monona in Dane County after samples revealed elevated levels of PFAS in fish.
The city of Marinette, 150 miles north of Milwaukee, is also is looking for solutions to PFAS contamination caused by firefighting foam. Multiple private wells have been impacted…
Johnson Controls' operations in Marinette include firefighting foam production and training. In 2013, the company discovered PFAS contamination in soil and wells within its 380-acre campus. Four years later, Johnson Controls reported that it believed contamination had spread outside its property.
The company says it has tested — and continues to monitor — its property along with nearby private wells and groundwater. The company calls it its 'study area.'
Dave Hegg has lived near the firefighting facility for nearly three decades. He says many of his neighbors have been sick. He suspects PFAS exposure is to blame.
'There are at least one dozen people that have or had cancer. But 12 people on a three block stretch seems like an awful lot of people with cancer. They're not all the same, but one form or another,' Hegg says. 'I myself have had six different cancers since 2000'…
John Perkins, Johnson Controls' vice president of environment, health and safety, says he would be happy to discuss the DNR's data and any information it has gathered…
Perkins says plans are underway to install a water line to connect the 160 well owners to municipal water. 'That is what we principally have been working toward with the WDNR and local stakeholders. We intend to install that line by the end of 2020…'"
This content provided by the PFAS Project.
Location:
Topics: