[Press Release] North Carolina Groups Announce EPA Will Act On PFAS Testing Petition Within 90 Days
By Emily DiFrisco | The Center for Environmental Health | September 29, 2021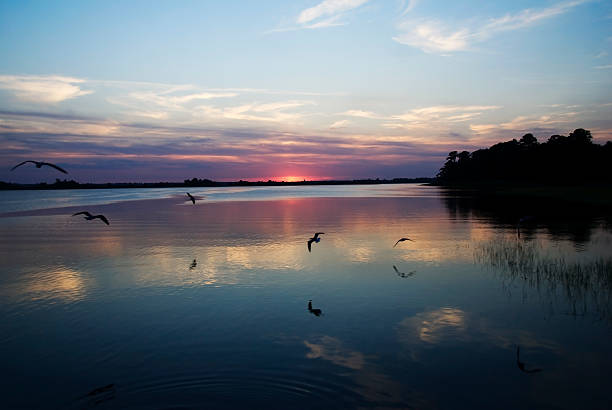 Read the full article by Emily DiFrisco (The Center for Environmental Health)
"Six North Carolina public health and environmental justice groups announced today that EPA has committed to a decision within 90 days on the group's October 14, 2020 petition to require health effects testing by Chemours under the Toxic Substances Control Act (TSCA). This testing would provide Cape Fear River basin communities with vital information on the health impacts of decades of pollution from Per- and Polyfluoroalkyl Substances (PFAS) (also known as "Forever Chemicals") released to the environment from the Chemours (formerly DuPont) facility in Fayetteville, North Carolina.
The six groups are: Center for Environmental Health, Cape Fear River Watch, Clean Cape Fear, Democracy Green, the NC Black Alliance, and Toxic Free NC.
The EPA commitment came in letters to the groups from Michal Freedhoff, Assistant Administrator for Chemical Safety and Pollution Prevention, informing them that EPA would expeditiously reconsider the Trump Administration's January 7, 2021 denial of the petition and decide within 90 days whether to grant the petition and require testing.
Six months earlier, the groups filed a lawsuit in the Federal District Court for the Northern District of California challenging the petition denial. The groups also wrote to Administrator Regan seeking a meeting with him and asking him to overturn the Trump petition denial and grant the petition."…
This content provided by the PFAS Project.
Location:
Topics: