San Jose firefighters allege gear gave them cancer
By Lloyd Alaban | San José Spotlight | May 11, 2021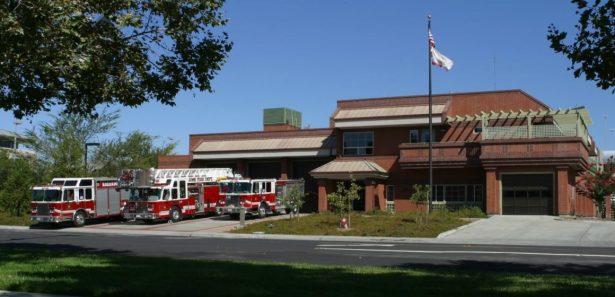 Read the full article by Lloyd Alaban (San José Spotlight)
"When firefighter Teresa Mauldin was diagnosed with bladder cancer in 2013, she attributed it to the dangers of the job. But Mauldin and more than four dozen San Jose firefighters now attribute the danger to the equipment they used and wore every day.
'I feel betrayed,' she said.
A group of 49 current and former San Jose firefighters, along with three of their spouses, filed two lawsuits in December and March against 27 manufacturing companies including 3M and DuPont. The firefighters allege the suppressing foam they used and their protective equipment—otherwise known as turnout gear—contained per- and polyfluoroalkyl substances, or PFAS, known to cause cancer according to the Environmental Protection Agency.
PFAS is nearly indestructible and can linger on clothing for decades, where it can be absorbed into the skin.
'I have to feel like the companies were compensated in some way that they said it was worth the risk for me and all my brothers and sisters,' Mauldin said…"
This content provided by the PFAS Project.
Location:
Topics: