The Air Force polluted 4 SC bases with a toxic firefighting foam, didn't tell neighbors
By Andrew Brown | The Post and Courier | July 13, 2019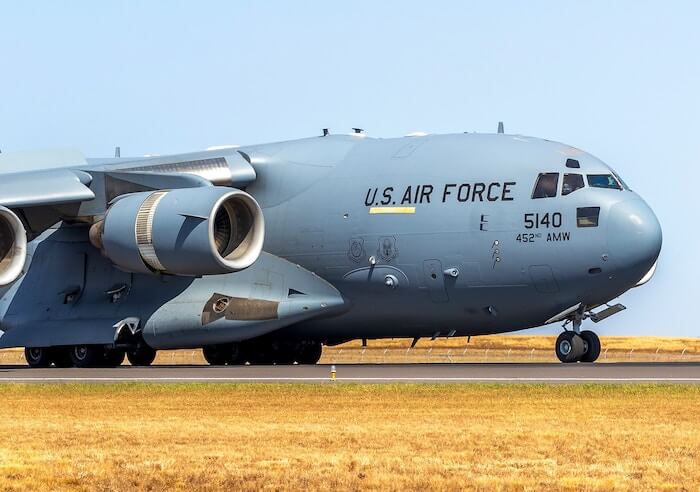 Read full article by Andrew Brown (The Post and Courier)
"Four Air Force bases in South Carolina are severely contaminated with chemicals that scientists continue to investigate for possible links to thyroid disease, pregnancy complications, and kidney and testicular cancers.
The man-made chemicals are from an industrial foam the military used to extinguish fires at bases since 1970 — a toxic legacy that has only recently come to light.
Three previously undisclosed studies obtained by The Post and Courier show Shaw Air Force Base, Joint Base Charleston, the North Auxiliary Airfield and the former Myrtle Beach Air Force Base are all saturated with the compounds — known as PFOS and PFOA.
Some of the groundwater collected from the four sites contained chemical levels thousands of times higher than an advised limit laid out by the U.S. Environmental Protection Agency.
And at Shaw, in Sumter County, the study suggested the chemicals could leach into wells that provide drinking water to several nearby trailer parks.
"The groundwater in the area presents a potential hazard to human health," warned the report commissioned by the Air Force. "Drinking water may be impacted."
South Carolina isn't the only state where these contaminants have raised serious concerns. The Department of Defense found similar pollution in at least 27 other states, including Florida, Georgia and Virginia.
And the list continues to grow.
Defense Department officials reported last year that nearly 400 Army, Navy, Marine Corps and Air Force bases could be contaminated around the globe. And they noted that roughly 600 drinking water systems on or near military bases have already tested positive for significant levels of the pollutants.
For decades, the chemicals were valued for their unique properties. They create nonstick surfaces. They also are water and grease resistant.
That's why they were used to manufacture Teflon cookware, GoreTex clothing, stain-resistant carpets and the firefighting foam that was stockpiled by the military.
The Air Force regularly used the foam during training exercises and aviation accidents. The product is now being phased out by the military, but that hasn't stopped federal lawsuits from popping up all over the country.
"This is a nationwide public health issue that is not being treated like one," said Genna Reed, a policy analyst with the Union of Concerned Scientists who has followed the growing number of bases that have tested positive for the chemicals.
"This is a problem that demands a concerted, urgent federal effort to stop the contamination where it is and to notify communities who live nearby," she said.
Most of the environmental studies in South Carolina were completed over the past year. And all of them were shared with the S.C. Department of Health and Environmental Control.
But not everyone was looped in on the findings."
Location:
Topics: