FDA Finds PFAS in Fish Sticks, Tuna and Protein Powder
By Enrique Saenz | Indiana Environmental Reporter | August 30, 2021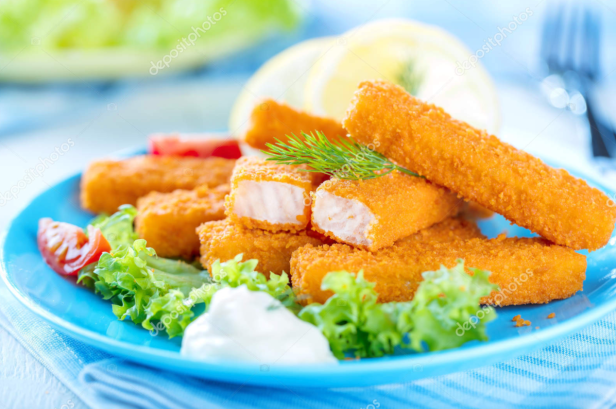 Read the full article by Enrique Saenz (Indiana Environmental Reporter)
"The U.S. Food and Drug Administration said it detected PFAS chemicals in three of 167 nationally distributed processed foods tested for toxic PFAS chemicals.
PFAS are a family of thousands of manmade chemicals used since the 1940s to produce industrial products resistant to water, oil, grease and stains.
The chemicals have been linked to an increased risk of testicular and kidney cancer, tissue damage in the liver and multiple changes to the immune system and thyroid.
The agency tested the products for more than a dozen of thousands of PFAS chemicals, finding detectable levels in samples of fish sticks, canned tuna and protein powder.
Fish sticks tested positive for PFOS and PFNA, canned tuna tested positive for PFOS and PFDA and protein powder tested positive for PFOS, according to the FDA.
The agency did not release the brand names of the products it tested. The FDA also said sample sizes were limited and results cannot be used to draw definitive conclusions about PFAS levels in seafood in the general food supply."…
This content provided by the PFAS Project.
Location:
Topics: