Massachusetts finalizes drinking water standard for PFAS
By Nessa Horewitch Coppinger, Jeanine l.G. Grachuk, and Dylan J. King | The National Law Review | September 28, 2020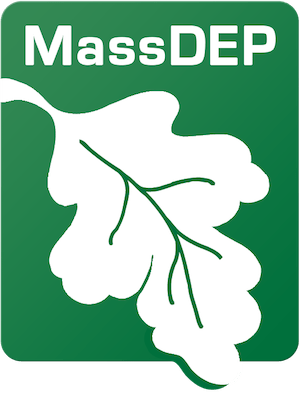 Read the full article by Nessa Horewitch Coppinger, Jeanine l.G. Grachuk, and Dylan J. King (The National Law Review)
"Massachusetts is establishing a drinking water limit of 20 ppt for six PFAS, combined. Final regulations are anticipated to be published in the Massachusetts Register on October 2, 2020. As we previously reported, the Massachusetts Department of Environmental Protection (MassDEP) proposed the limit for PFAS in drinking water in December 2019 at the same time as soil and groundwater standards were finalized under the Massachusetts Waste Site Cleanup program.
The Standard
MassDEP is establishing a Maximum Contaminant Level (MCL) of 20 nanograms per liter (ng/L) or ppt for the sum of the following six PFAS ('PFAS-6'):
Perfluorooctanesulfonic acid (PFOS),
Perfluorooctanoic acid (PFOA),
Perfluorodecanoic acid (PFDA),
Perfluoroheptanoic acid (PFHpA),
Perfluorohexane sulfonic acid (PFHxS), and
Perfluorononanoic acid (PFNA).
This MCL will apply to all public water systems except for transient non-community public water systems. Transient non-community public water systems are smaller water systems that typically do not serve the same people every day. Transient non-community public water systems are typically found at restaurants, motels, campgrounds, parks, and golf courses. Instead of the MCL, these systems will be subject to a site-specific health assessment if elevated levels of PFAS are identified. MassDEP has indicated that a standard has not been set for this group because it is a highly variable group of water supplies.
Testing of Public Water Systems
The regulations require that all public water systems monitor for PFAS. When monitoring must begin is staggered based on the type of system and system size, as follows:
System size or type
Initiate monitoring
Impact
50,000 consumers
or more
In January 1, 2021
20 systems serving
4.3 million people
More than
10,000 and fewer than 50,000 consumers
In April 1, 2021
106 systems serving
2.6 million people
10,000 consumers
or less
In October 1, 2021
569 systems serving
708,000 people
All transient
non-community (regardless of size)
By September 20, 2022
Not indicated
Monitoring is initially required for four consecutive quarters, in the first month of each quarter, although MassDEP may issue a waiver to reduce the required monitoring to two quarters…"
This content provided by the PFAS Project.
Location:
Topics: