Movie Review: In "Dark Waters," experience the emotional toll of an attorney fighting for truth
By Chris Tavenor | Ohio State Bar Assocation | February 3, 2020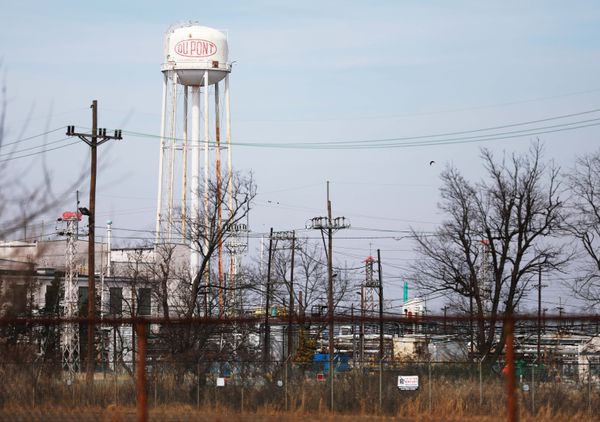 Read the full article by Chris Tavenor (Ohio State Bar Assocation)
"As a public interest attorney at the Ohio Environmental Council (OEC), I've worked on water quality issues including PFOA and other perfluoroalkyl substances (PFAS). I'd heard Rob Bilott's story before — he was a speaker at the OEC's inaugural Ohio Public Interest Environmental Law Conference in 2018. We invited him to speak not only due to his Ohio connection, but because his lawsuits are incredibly important to the future of global human health. The science is certain on the dangers of PFOA, as revealed by Bilott's work — and we're just starting to recognize the risks of a thousand similar chemicals.
I expected Hollywood to approach PFOA with its usual hammer in "Dark Waters," rather than with a scalpel. I was certain they would skirt over the details of the law, the legal system and the human health risks, instead crafting a fast-paced narrative intended to thrill and wow audiences with unrealistic fearmongering.
Instead, "Dark Waters" presents a harrowing, character-driven tale illustrating the stress and emotional toll of fighting against corporate-powers-that-be. Mark Ruffalo shines as Rob Bilott, the attorney . . . and Rob Bilott the scared son, and father, husband, and human seeking answers to murky questions. Anne Hathaway, playing Sarah Bilott, masterfully portrays a woman simultaneously supportive of the eccentricities of her ambitious husband while fighting against the sacrifices made in her own life.
Moviegoers may expect a tale of corporate espionage and chemical terror, but in reality, "Dark Waters" is all about Rob Bilott's real life. And it works. Rather than compress and combine legal narratives into a single case, "Dark Waters" shows the true scope of Bilott's fight against DuPont, starting in 1999 and ending the film in 2015. Sixteen years of legal battles - and those are only the fights shown in the film! Bilott's fight continues, even today."
Location:
Topics: