New Michigan PFAS rules set to take effect Aug. 3, among nation's strictest
By Beth LeBlanc | The Detroit News | July 23, 2020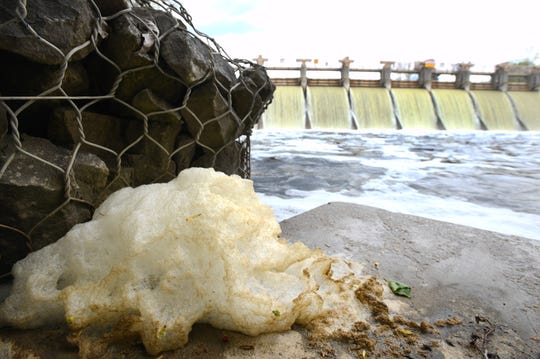 Read the full article by Beth LeBlanc (The Detroit News)
"Starting Aug. 3, Michigan will have some of the strictest rules in the nation limiting chemical contaminants in drinking water supplies.
Rules governing the presence of seven per- and polyfluoroalkyl (PFAS) chemicals in drinking water will be filed with the Secretary of State's Office in the coming days after passing through the Legislature's Joint Committee on Administrative Rules.
The rules governing 2,700 public water supplies exceed federal standards.
The rules set maximum contaminant levels at 6 parts per trillion for PFNA; 8 ppt for PFOA; 400,000 ppt for PFHxA; 16 ppt for PFOS; 51 ppt for PFHxS; 420 ppt for PFBS and 370 ppt for HFPO-DA or Gen X.
The rules include guidelines for water sampling, treatment and the release of public health advisories when elevated chemical levels are found.
The U.S. Environmental Protection Agency's current health advisory level is 70 ppt for PFOA and PFOS exposure through drinking water…"
This content provided by the PFAS Project.
Location:
Topics: