NMED investigates size of PFAS plumes
By Hannah Grover | NM Political Report | June 7, 2021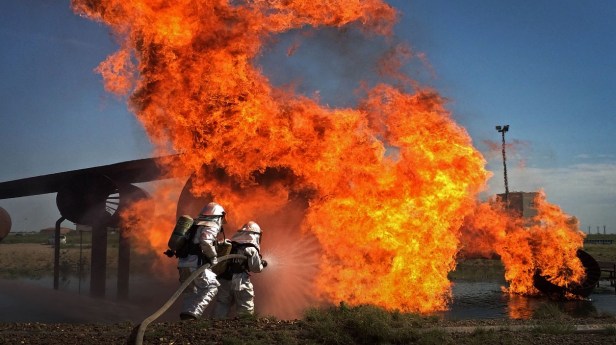 Read the full article by Hannah Grover (NM Political Report)
"The New Mexico Environment Department is investigating the size of the PFAS plumes in eastern New Mexico.
PFAS, or per- and poly-fluoroalkyl substances, are chemicals that were used in firefighting foam at two air force bases in the state. The chemicals can impact human health and are known as 'forever chemicals' because they do not degrade in the environment.
For decades, the U.S. Department of Defense did not properly dispose of the foam at Holloman and Cannon air force bases. This led to groundwater contamination.
The extent of that contamination is unknown and the investigation will help determine how far the plumes extend.
NMED has sued the DOD over the contamination, which the DOD first disclosed to the state in 2018, and the litigation is ongoing.
According to the environment department, PFAS can lead to children having a decreased response to vaccination. It can also cause low birth weights. The chemicals have also been linked to increased cholesterol levels and increased risk of kidney and testicular cancers…"
This content provided by the PFAS Project.
Location:
Topics: