PFAS: Rules on firefighting foam mired in dispute over definitions
By Chris Hubbuch | Wisconsin State Journal | October 28, 2020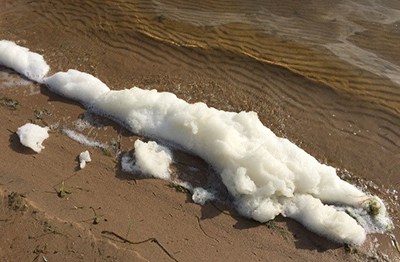 Read the full article by Chris Hubbuch (Wisconsin State Journal)
"Nearly two months after a new law went into effect restricting the use of hazardous firefighting foams, the Wisconsin Department of Natural Resources is still trying to write rules for enforcing it amid disputes over what is considered foam and how to define effective treatment.
Passed late last year on a bipartisan vote, Act 101 restricts the use of foam containing compounds known as PFAS to emergency situations and testing facilities with 'appropriate containment, treatment and disposal measures.
The law doesn't define those containment, treatment and disposal measures, however. That's up to the DNR to do through a rulemaking process.
In August the agency laid out a proposed emergency rule that would remain in effect for three years or until a permanent rule is adopted, a process that typically takes about 2½ years.
But the Natural Resources Board tabled that proposal in August after industry groups and some GOP lawmakers objected to the agency's definition of foam and proposed limits on the amount of PFAS allowed in treated water that's discharged.
Industry groups argued that the law doesn't give the DNR the authority to set numeric 'effluent limits' that could allow the agency to cite someone for a violation and that the proposed limits — requiring no detectable PFAS — are too stringent.
'The DNR is seeking to impose a wastewater effluent standard for PFOA and PFOS compounds that is lower than Wisconsin's proposed 20 (parts per trillion) groundwater standard, creating a situation where the wastewater discharge from an on-site treatment facility has to be cleaner than drinking water,' state Sen. Steve Nass and Rep. Joan Ballweg, co-chairs of the Legislature's Rules Committee, said in a statement…"
This content provided by the PFAS Project.
Location:
Topics: